Beaumont is a fun city to explore after hours, whether you're in town with colleagues for a conference or hosting a weekend with friends or family. Here in Southeast Texas, you can find jazz clubs, Tex-Mex hot spots and more. If you're looking for an ideal place to get out for the evening with your favorite group, check out these hangouts that can easily accommodate a crowd for dinner, happy hour or late-night fun. 
When You Want Tex Mex
Texas is known the world over for its Tex-Mex, so if you're visiting from out of town, you should put at least one Tex-Mex dining experience on your must-do list. A local favorite is Cafe Del Rio, where pitchers of Sangria and shareable appetizers like nachos and queso bowls are perfect for group dining. The atmosphere here is fun and lively with lots of patio lights and oversized piñatas for decoration. The margarita menu has the standard classics you love, plus some unique ones like the "Tequila Mockingbird," with blue Curacao and orange juice.
Another local favorite is Fuzzy's Taco Shop, which has locations throughout Texas, Oklahoma and beyond. It's become known for its delicious Baja tacos topped with feta cheese. The service is fast and the drinks are cold and inexpensive, and when the weather is nice, groups can hang out on the outdoor patio.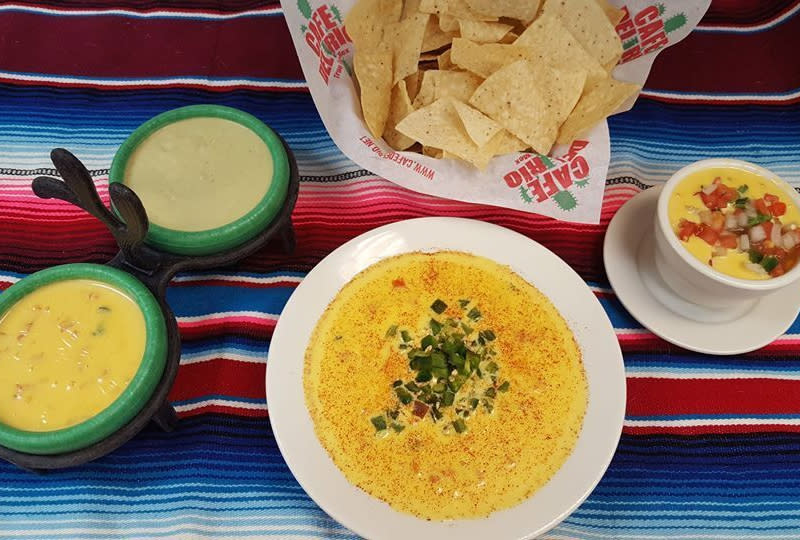 When You Want a Hibachi Night
A popular place for a group night out in Beaumont is Tokyo Japanese Steak House & Sushi Bar. The restaurant has a number of teppanyaki grills, where chefs cook dinner right in front of you. The standard teppanyaki table seats eight people, turning your business dinner into "dinner and a show." The restaurant also has private banquet rooms that can be reserved in advance for larger groups. For sushi, grab friends and sit directly at the sushi bar. On Mondays, enjoy a reverse happy hour, with special prices on sushi rolls and sake (and other bar drinks) from 8 p.m. to close.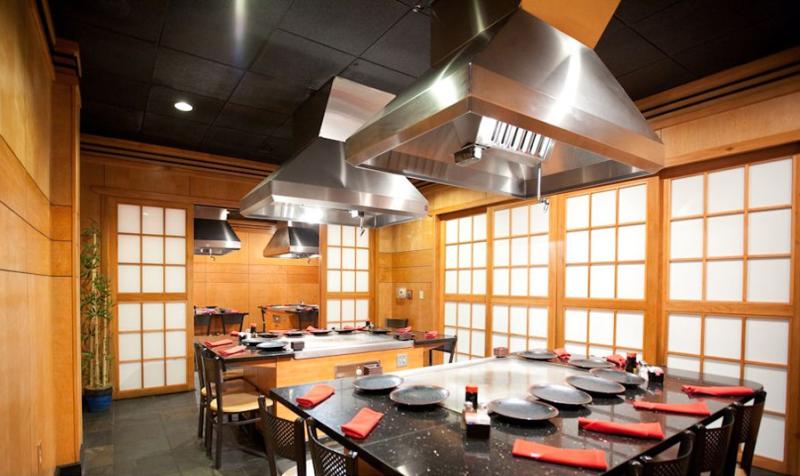 When You Want Seafood or Steak
Since 1970, Sartin's West Seafood has been the go-to spot for locals and visitors for famous BBQ crabs, shrimp plates, and more. This no-frills seafood joint focuses on the food: The portions are large and the flavors are perfect. For groups, there are lots of shareable seafood dishes including barbecued crabs, fried oysters, crab balls, gumbo and more. Order the Cajun Pistolettes to start, which are soft French rolls stuffed with crawfish, crab and melted cheese. Extra large groups can reserve a private party room for up to 50 people. 
One other local seafood stop with a Texas twist is Floyd's Cajun Seafood and Texas Steakhouse. This is an ideal spot to get the best of Texas and Louisiana. Push the tables together inside this fun, open eatery and order gumbo, crawfish po' boys or a big Texas steak. They even have an oyster bar, which serves raw and chargrilled oysters.
Finally, Jerry Nelson's Wood Fired Grill is an ideal spot for dinner or drinks with friends or colleagues when you want a genuine Texas meal and overall restaurant experience. The menu has everything from thick steaks to hamburgers to pasta, along with a fully stocked bar.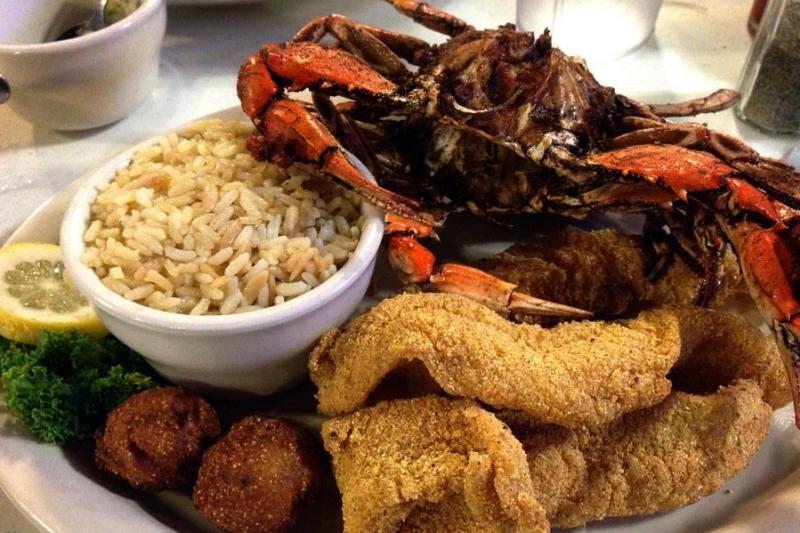 When You Want Live Music or a Dance Floor
Don't leave Southeastern Texas without getting your dose of authentic Southern food and fantastic jazz music at Suga's Deep South Cuisine & Jazz Bar. A visit to Suga's is a guaranteed fun night out. Most nights, the restaurant features a jazz band that plays throughout the evening. The sophisticated Southern menu includes chicken and waffles, pork chops, grilled Texas quail and more. Save room for dessert for Suga's bread pudding or pecan praline cheesecake. If your group is looking for a place to meet up for brunch, Suga's is a great spot, too. 
For a fun night out that includes dancing, head to Madison's on Dowlen. On weekends, local bands often play on a small stage inside, which fills up the dance floor. Madison's also has a full dinner menu that includes burgers, crawfish platters, tacos, and salads. Plus, Madison's serves tasty drinks & crawfish on the patio, when in season.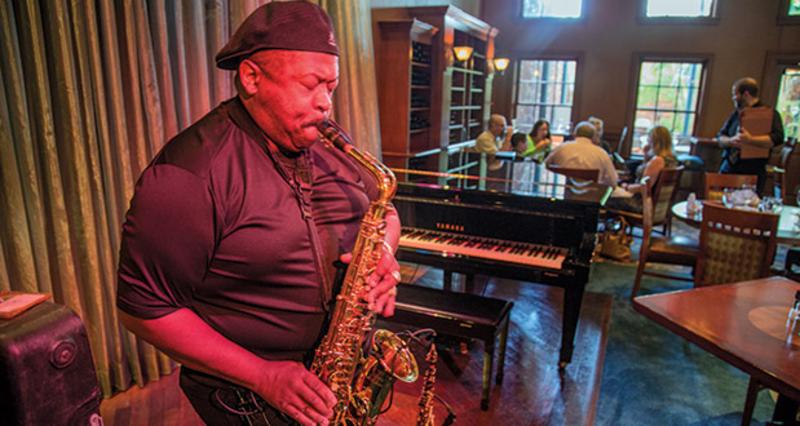 When You Want Outdoor Dining
During warmer days, dine under the stars at Luke's Icehouse, a fun happy hour location with an outdoor fire pit a menu featuring burgers, sandwiches, and salads. Colorful patio lights illuminate a spacious patio when it gets dark. You can order drinks inside or at the outdoor bar, and you can call in advance to reserve one a long picnic table for your group. Outdoor, there are lots of TVs, but inside you can also find a game room with a pool table and arcade games. 
For delicious food with a gorgeous view, head to Amelia Farm & Market in Beaumont's west end. The farm off Dishman near Major Drive has a large dining area and two outdoor porches with a great view to the West and the South. They also have a party room that can accommodate up to 250 people available for rent.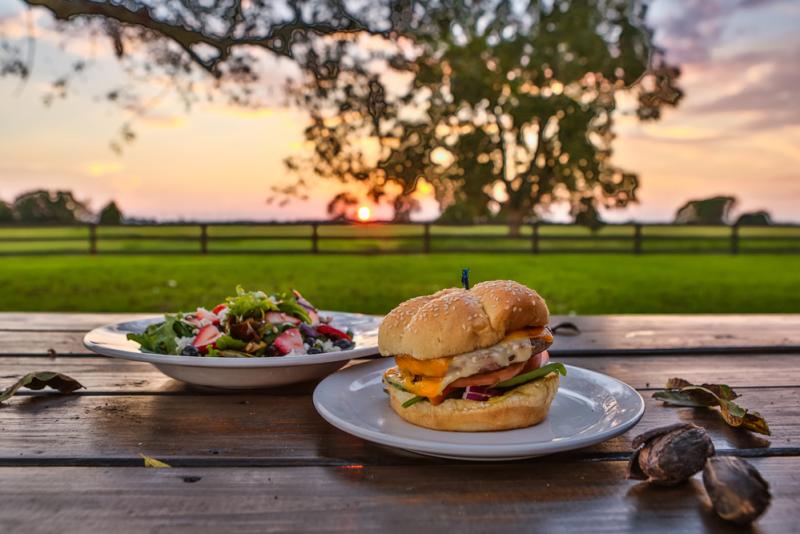 This is a quick look at some of the best places for a group night out. For a look at more places where you can reserve a place to eat for a private dining experience, check our listings here. And for more ideas on things to do with a group beyond dining and drinks, check out our guide here or contact our sales team for complimentary meeting services!