The heat is making its way to Beaumont, Texas. What better to beat it than sampling some of these delicious spots around town to cool off. From sno-cones to delicious desserts, everyone will find the perfect treat.
Mabel's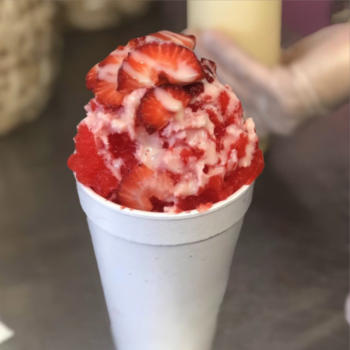 Mabel's is a locally owned drive-thru dessert shop offering everything from flavorful sno-cones and Mexican street snacks, such as Rusas and Crazy Apples, both topped with Tajin and Chamoy, to chocolate covered strawberries, cookies and more.
If you are looking for something affordable and quick, but also showcasing unique flavors and options, you need to add this unique dessert stop to your list to enjoy with family and friends.
Quenchies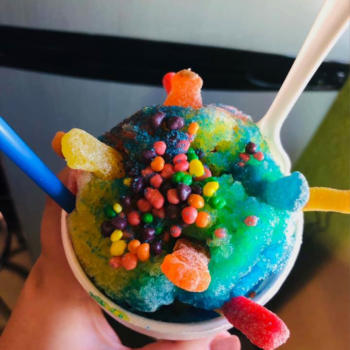 Slinging out delicious shaved ice, Quenchies is a must-stop in Beaumont. Offering a variety of flavors, both traditional and innovative, these sno-cones with satisfy you on the hottest of days in Southeast Texas. Try frozen lemonades, frozen coffees, frozen fountain drinks, frozen Yoo-hoos, frozen Red Bulls and more! 
Another bonus is they offer free wi-fi and stands for iPads and iPhones on the tables so get out of the office and take a break to enjoy a unique environment with tasty treats.
La Real Michoacana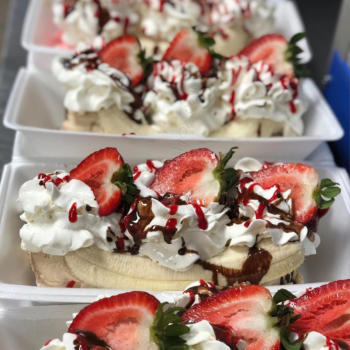 With two locations in Beaumont, this Mexican ice cream parlor is whipping out delectable Mexican classics but also universal desserts that can make any customer happy. La Real Michoacana embraces natural fruit flavors over artificial ones, making all ice cream and popsicle products in-house. Fresh fruit is also a favorite topped with chile and lime.
Try flavors like watermelon, mango and chile and kiwi that are available daily. Get you Mexican vanilla ice cream bar dipped and chocolate and coated in sprinkles or your choice of topping, or try the delicious banana split that keeps customers coming back for more.
Rao's Bakery Dowlen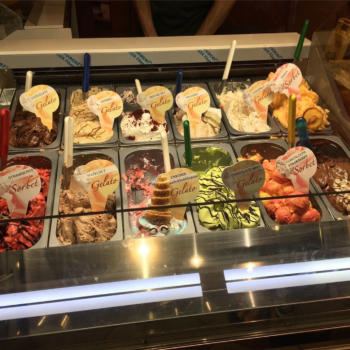 Everyone who is from Beaumont and the surrounding areas knows about Rao's Bakery and the original location, but we are here to talk about the Dowlen location serving up authentic Italian gelato. Importing the base mixture from Italy, the gelato at Rao's is the real deal. Choose from a variety of flavors that will keep you wanting to come back and try more!
Enjoy the spacious seating area and cool off from the heat outside. Not into gelato? That's fine! Try out all the baked goods you could imagine and tasty coffee for a jolt of energy throughout the day.