Imagine sitting on a comfortable porch, sipping a warm drink and looking off into the beautiful sunset while a cool breeze blows in. There is a gorgeous horizon with sprawling oak trees and cows grazing in the pasture. The food is amazing and so is the company. Well, you don't have to just dream about such an experience, you can get it at Amelia Farm and Market. 
"Our motto is to get good food to good people in a pretty place," said owner Susannah Cronin. "We want this to be a place where people feel comfortable to hang out, have good coffee, enjoy the view."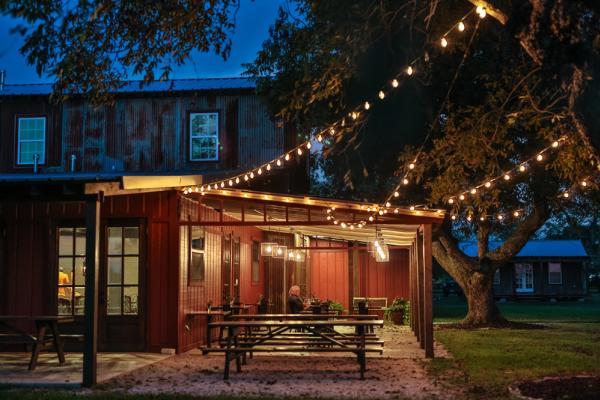 What was once a food truck is now a restaurant and rental space on a sprawling farm in North Beaumont. It's a true family project generations in the making.
"We are most proud that we are continuing the history of what my great, great uncle did when he first planted pecan trees on this property," said Cronin. "My grandparents started selling pecans to the public and then my parents started farming."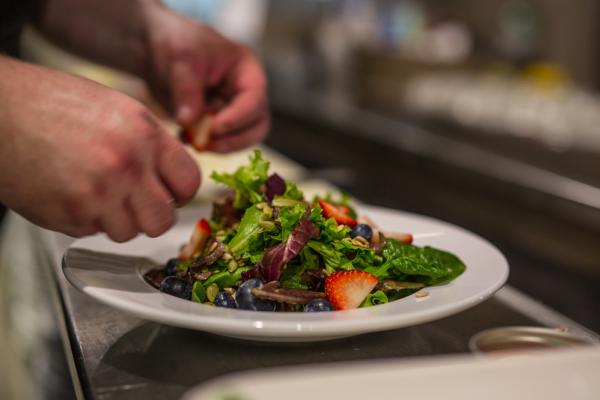 The farm off Dishman near Major Drive has been in the same family for more than 100 years. After years of just using the property as a place for pecan trees and raising animals, Cronin, her husband Kevin and the rest of the family decided to turn the space into something everyone could enjoy. They worked out of a food truck on the property during construction of the building. It wasn't always easy but there was a bright spot.
"The weather is just not always good for food trucks!" said Cronin. "It was hot some days, and it rained some days but it gave us a chance to help shape our menu. We picked out a few core things that we do really well and we keep building on from there."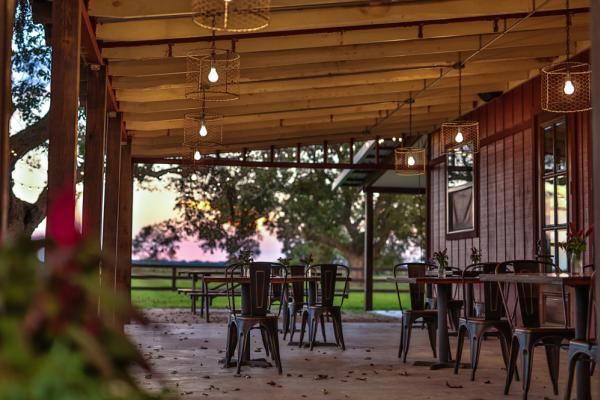 In July 2016 Amelia Farm and Market opened up the dining area and two outdoor porches with a great view to the West and the South. 
"We have plenty of space and it is very peaceful out here. We have an open concept kitchen with seating areas inside and out," said Cronin. "People dine in a beautiful restored horse barn and sit down to eat in what used to be a chicken coop."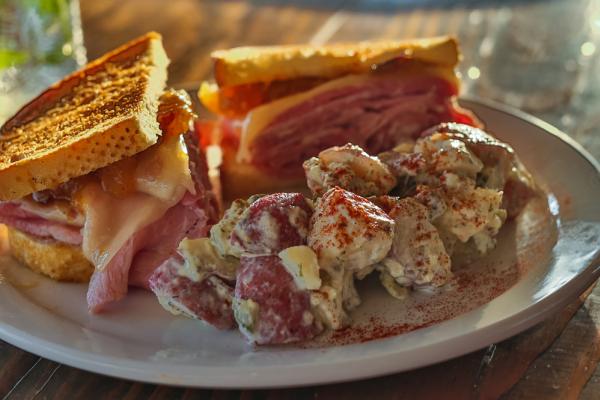 Cronin and her team hope Amelia will be a place where people can gather for celebrations and other big get-togethers. 
"We are already booking up for private events. We are currently completing a big hall to accommodate about 250 people for a party," said Cronin.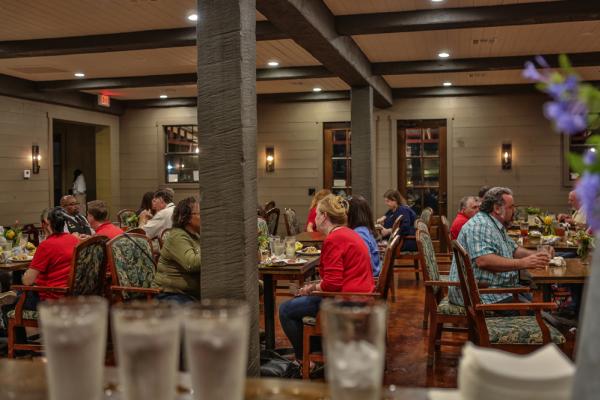 Cronin takes pride in the effort that goes into preparing the food. All of the meats are pasture raised and fed a diet free of hormones and antibiotics. They raise heritage breed pigs and cattle free range; allowing them to graze on the grasses and feast on the pecans from the orchard.
"We are extremely proud of the quality of our meats. We are unique in that the meat is raised here. We are one of the few places in the country where you can actually eat a meal on the place where the food is raised," said Cronin. "We think it's opened up people's eyes to what good food is about."
Everything on the menu is made fresh when you order it, so it takes a little longer to prepare. 
"We want to change the way people eat," said Cronin. "How we sit down together and go back to the ways things used to be done. Slow and thoughtful food."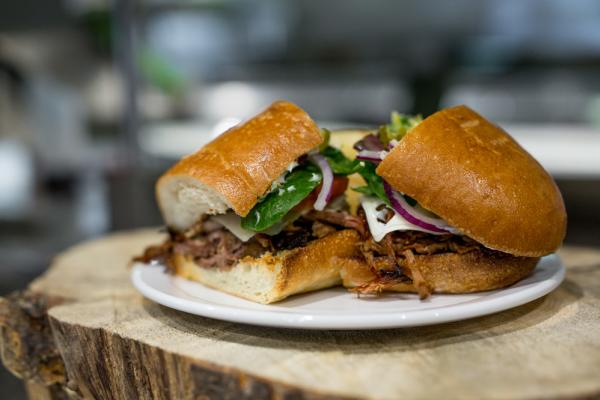 The most popular menu item is the Nutpig Cuban Sandwich which includes a smoked pork, stacked up with cheeses and a special mayo.
They also serve up breakfast including a traditional plate with eggs, Amelia Farm and Market sausage or bacon and toast with seasonal jam. When possible, items that are not raised on the property are sourced from people in the community. 
"You get to know your farmer. You care about supporting local farmers and giving them a living. It's hard to make money unless people buy local and support their neighbors," said Cronin. 
Amelia Farm and Market is taking the "farm to table" movement to the next level with a complete experience on the farm. For directions and to check out the menu check here.