Beaumont—a city with lots of nightlife, lively bars, and fun events—is one of the best destinations in Southeast Texas for a trip with friends when there's an occasion to celebrate. If you want a bachelor or bachelorette party, a 40th birthday getaway, or a weekend trip for good music and great barbecue, book a trip to Beaumont. Here's a step-by-step guide on how to plan the perfect weekend with friends in Beaumont, Texas.
Step 1: Book a fun and functional hotel. 
Beaumont has lots of fun places to stay for a weekend trip with a group of friends. The MCM Elegante Hotel is one that has its own bar—Tradewinds Tavern—which means happy hour is easy and convenient before a night out on the town. And in the summer, there isn't a cooler place to stay—literally. MCM Elegante's pool was recently renovated; the pool deck now has new private cabanas to reserve if you want to spend a day relaxing poolside, drink in hand. The hotel also has its own indoor Jacuzzi Suite and spa treatments, which is perfect for a girlfriend getaway.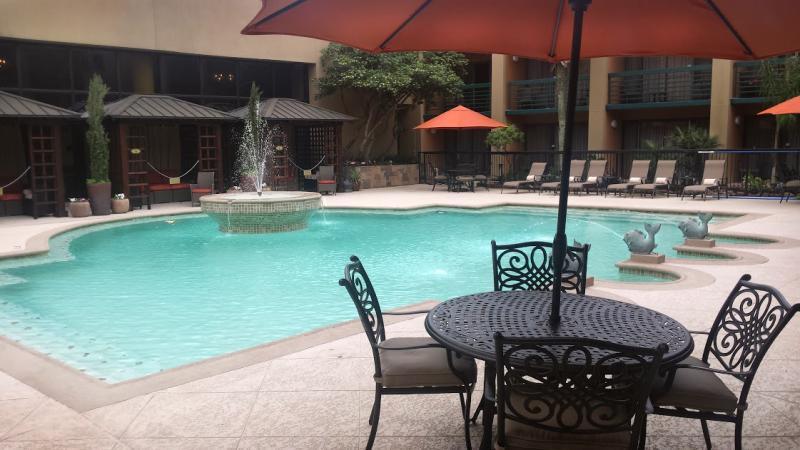 For travelers who wish to stay conveniently by I-10, options include Holiday Inn Hotel & Suites, Hilton Garden Inn and many others. Both Holiday Inn & Hilton provide a luxurious atmosphere at affordable prices and come with fun amenities including pools surrounded by palm trees. Check out the complete listing of hotels in the area to plan for your next trip. Need a ride? Be sure to download the Uber app for easy transportation throughout Beaumont.
Step 2: Explore the local music scene. 
Beaumont is a music-friendly city, so if you want to hang out, relax and hear some great live music, you're headed to the right place. Another cool thing to do is Jazz at the Lake, a concert series at Beaumont's Downtown Event Centre that's totally free and brings talented jazz musicians from the region to perform on select nights throughout the year.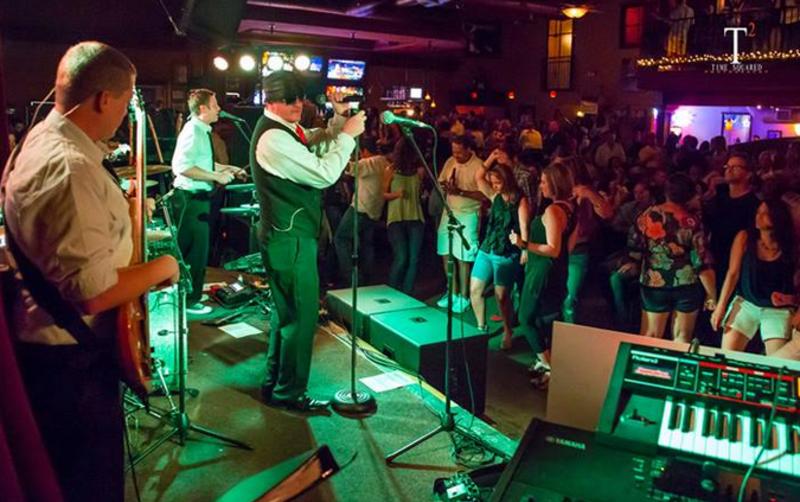 Beaumont also has a healthy live music scene at local area bars, including Courville's or The Logon Café. These are two of the area's most popular venues to see rising local talents, as well as national traveling acts. Inside Courville's, patio lights and lanterns hang above a small stage, and the focus here is truly on the sound. Slightly more polished, The Logon Café has live music almost every night. It's a cool place to hang out and order a bottle of beer, but it also has lots of cool, vintage music pieces adorning its walls.
MacKenzie's Pub is another fantastic destination with its own music scene. Most nights, the pub features musicians of different genre like country, blues and rock to perform for diners. Expect comfort food to go with your cold brewski (think fried cheese logs and jalapeno poppers).  You also can learn more about the music scene at Museum of the Gulf Coast in Port Arthur—a town that produced the legendary Janis Joplin and a museum with exciting exhibits featuring famous musicians and artists with ties to the area.  
Step 3: Eat local. 
One of the best times to visit Beaumont is during crawfish season, when local restaurants feature the item extensively. A few of the prime spots for crawfish locally include Madison's on Dowlen and Tia Juanita's Fish Camp—which serve the area delicacy until it's gone. Find out more about top restaurants, seafood markets and bars where you can find the best local crawfish (and how to eat them like an expert) here.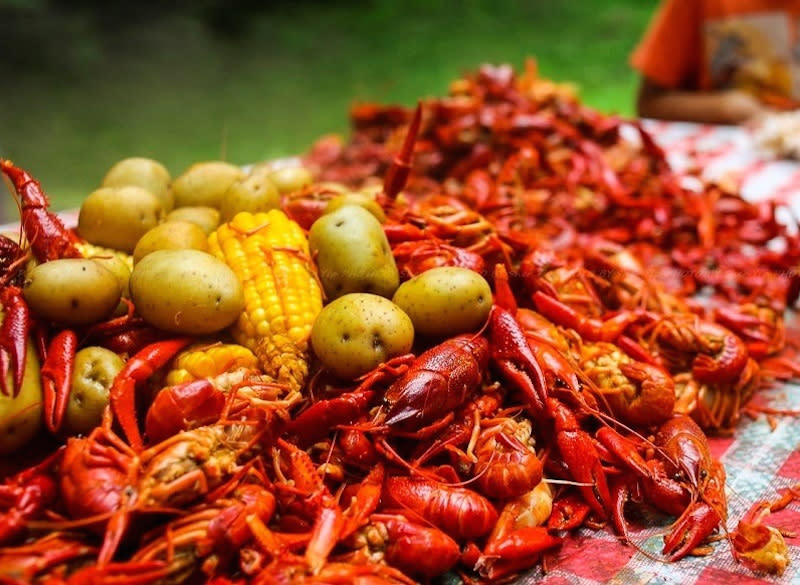 Crawfish isn't the only thing on the menu, though. Thanks to Beaumont's convenient location by the Louisiana border, Cajun food is a large part of the city's culinary identity. There's no need to head across the border or visit New Orleans to find authentic Cajun dishes. Instead, you can find them right here in Beaumont. And if you're still looking for something more Texan or Tex-Mex, Beaumont has plenty of great barbecue, burgers, and Mexican restaurants, too. 
Step 4: Master the local bar scene. 
Beaumont has an endless amount of late-night bars where the night is always young (even if you aren't). Start with Luke's Icehouse (great for 20s-30s crowd) that's known for its spacious outdoor patio complete with firepit and picnic tables (perfect for warmer days). It also has an outdoor bar and a substantial menu of burgers and craft beer. It's a popular, low-key kind of place to start a night out.
 
Visit Eddie's Tavern, a pool hall with plenty of billiard tables and dart games for you and your friends.
These are just some ideas of the best places to eat, drink and hang out in Beaumont. For more ideas on good places for happy hour or dinner, check out our list of the best happy hours. And you can find plenty more options for Beaumont nightlife here.