Originally constructed in 1993 by the Beaumont Public Utilities Department as the final phase of Beaumont's wastewater treatment system, Cattail Marsh includes 900 acres of wetlands and offers a variety of recreational activities including a boardwalk and more than eight miles of gravel levee roads for jogging, hiking, biking, horseback riding, bird watching and wildlife photography along the banks of Hildebrandt Bayou and Willow Marsh Bayou. Our very own John Beaver who started working at Cattail in 2020, is the Ecotourism Development Coordinator for all of Cattail Marsh. John spends most of his days working in nature alongside all of the wildlife that lives there. We have asked John what a day at Cattail Marsh consists of, and anything you need to know!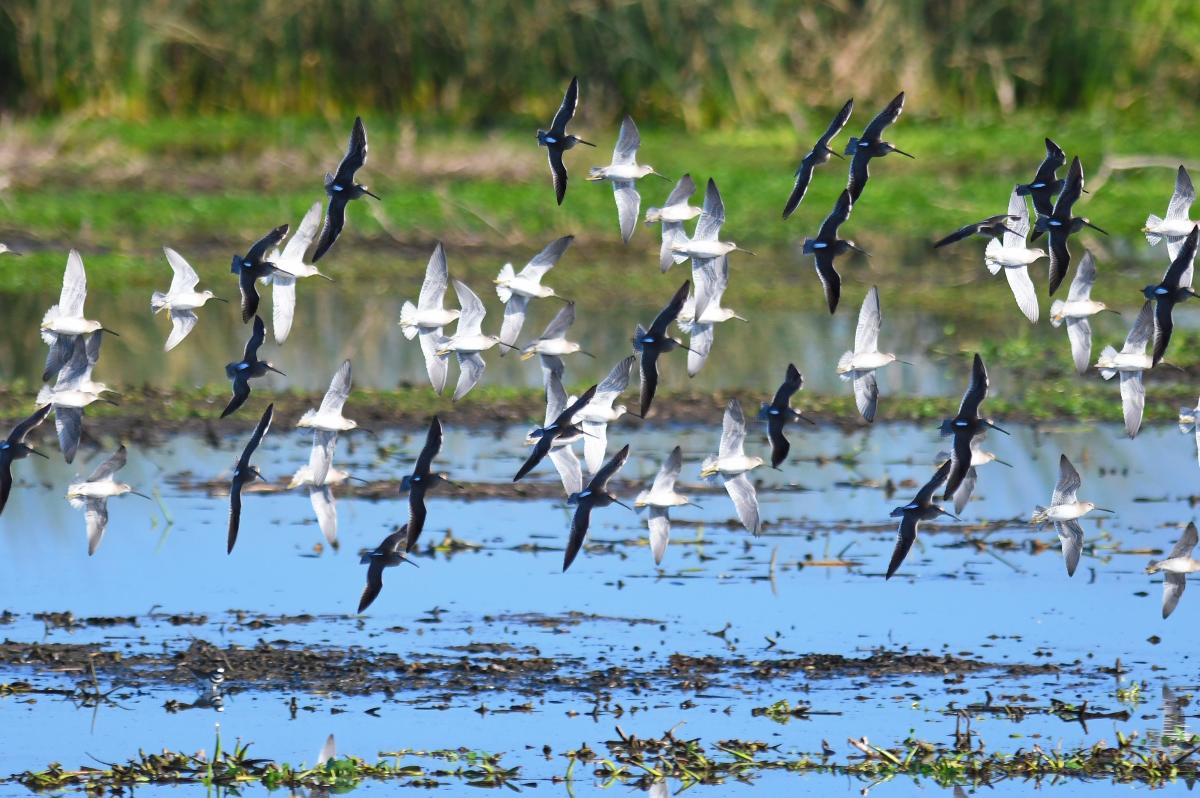 What does your ideal day look like? 
A perfect day at the marsh begins by stepping out of my car and immediately hearing the songs of hundreds of birds in the trees surrounding Cattail. After spending some time birding the trees, I would prepare for a full tour of the marsh, where I get to share the beauty of Cattail with new visitors. (We offer free tours on Tuesdays and Thursdays, check our Facebook page for more information.) After the tour, ideally, I would finish my day on the boardwalk, getting to know the folks visiting while helping them identify the various wildlife of the wetlands and giving them recommendations of other fun things to do while they are visiting Beaumont.
What should people be on the lookout for? 
You can find over 290 different species of birds at Cattail throughout the year, so the birds are definitely a huge draw for visitation. A few of my favorite birds to look out for are the Purple Gallinule and Green Heron in the spring and summer, the Bald Eagles from September-May, and the Belted Kingfisher and American Kestrel in the fall and winter. Other than birds, we have many alligators to see, some of which are over 11 feet long! The animal that I was most surprised to find out that we have here, and I have yet to see anything but pictures of at the marsh, is the River Otter. 
What should people be aware of?
Other than wildlife, the marsh is home to the Cattle Marsh Wetlands Education Center. At the education center, we offer tons of free programming. I mentioned the tours earlier, but we also offer weekly yoga and arts and crafts every Saturday! Additionally, we host monthly education programs and always add new fun things to do. Other than programming, the center is a great place to stop before a hike around the marsh to get any of the questions you might have answered. The knowledgeable staff will be sure to point you in the right direction for anything that you've got to see while you're at Cattail. Make sure to follow our Facebook page to keep up with everything we have going on, and I hope to see some new faces out here soon!
Things to do at Cattail With Ken Guidry
Things to Do