We're officially over halfway through summer, which means two things: you still have a few months left to enjoy the kid's time off school and only a few more months of the punishing SETX heat and humidity. The good news? We have plenty of things for you to take your mind off the weather. So, get those last few days of play in before it's time to start thinking about pumpkin spice and everything nice.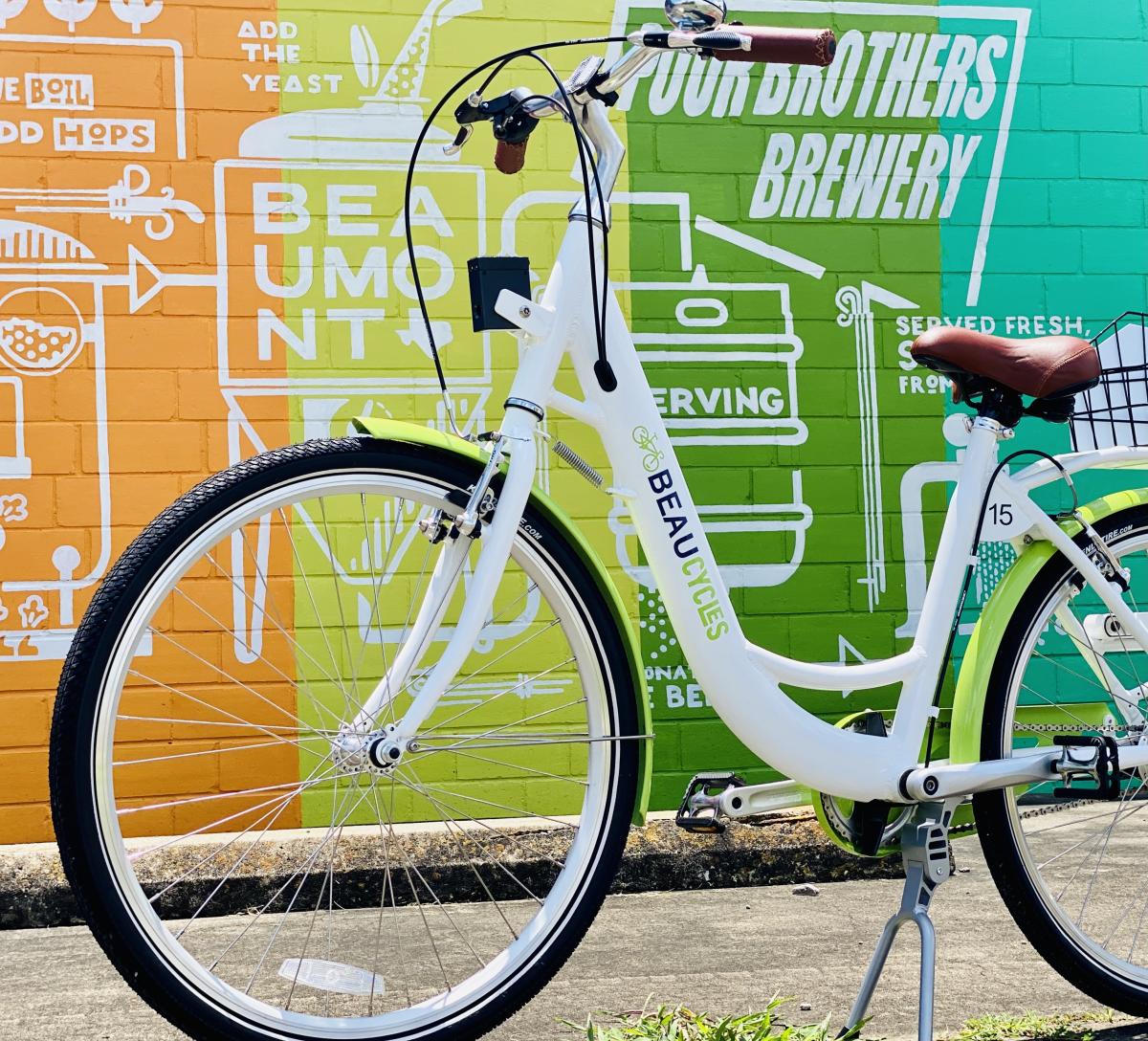 Roll Around Downtown
Beaucycles, the brand spankin' new bike share program, allows you to explore downtown Beaumont on just two wheels for only $5. Choose from three suggested routes or explore on your own. With the entire downtown being on the National Register of Historic Places and most attractions being within a 3-block radius, there's no wrong way to explore. Pro Tip: there's even a scavenger hunt with quirky things to look out for! If you'd rather go on a guided tour, Spindletop Cruisers also has glow in the dark night bicycle tours!

Go Cajun Food Crazy on the Cajun Trail
Beaumont is an interesting mix of cultures, which has led to an interesting and delicious mix of flavors. Enjoy our native cuisine and earn prizes for checking in to 5,10 and 15 local restaurants on the Cajun Trail. Make it a food crawl and take a taste of Beaumont home with you!

Make it a Mural Crawl / Photo Scavenger Hunt
Not to brag (okay, maybe a little) but we were just featured in Texas Monthly for our exploding art scene. Take a break from BeauCycling and push pause on the Cajun Trail Crawl to take a gander at what the buzz is about. With 12+ murals and more being added every day it's a great spot to snag those Insta photos and memorable moments.

Cache Us Outside - GeoCaching, that is
GeoCaching is a free, real world scavenger hunt you can do via your phone. Go treasure hunting while seeing some of our biggest attractions on the official Beaumont GeoTour which takes you to 25 featured attractions around town!

Explore the Great Outdoors
From the beaches to the bayous, the woods to the wetlands, we have four distinct eco-zones and countless outdoor spaces to explore. Rent a canoe or kayak and hit up the Village Creek Paddling Trail, or pop by Cattail Marsh Wetlands Education Center for free yoga and kids activities every Saturday and free binoculars and disc golf rentals anytime. If you're hungry for more, there's always the Big Thicket National Park - over 40 miles of hiking trails, which is hailed for being one of the most biodiverse ecosystems in the world. 

Get Cultured or Take a History Lesson
Once dubbed "The Museum Capital of Texas," see the birthplace of Beaumont and the Texas economy at Spindletop-Gladys City Boomtown, which is a replica Old West Town with working gusher. Explore the history of the oil industry at the Texas Energy Museum and snap a photo at the World's Largest Working Fire Hydrant at the Texas Fire Museum. Get hands on with STEAM activities at Beaumont Children's Museum or burn off some energy feeding, wading and holding gators at Gator Country. Most activities are under $10 or free, so there's no shortage of opportunities for fun that doesn't break the bank.