Spring is one of our favorite seasons in Beaumont (and for good reason)! Mild temperatures means two things: It's crawfish season and events are in full swing. From carnival rides and cowboys to art exhibitions and weekly trail runs, April is full of things to do with events the whole family will enjoy. Here are 5 ways to enjoy April in Beaumont, Texas.
1) Things to Do with Kids
YMBL South Texas State Fair & Rodeo
Through April 9, 2017
5115 Interstate 10 S
Beaumont, TX 77705
Cost: $4 - $8
The YMBL South Texas State Fair & Rodeo is held annually at the Ford Park and brings thousands of visitors to Beaumont each spring with food, entertainment, and, of course, carnival rides. The Professional Rodeo Cowboys Association (PRCA) showcases the country's top cowboys and cowgirls at the YMBL Championship Rodeo while locals present their masterpieces at the School Art, Quilt and Photo Show. There's a Livestock & Poultry Show as well as a Youth Animal Auction, Kids Fun Zone and more. Purchase tickets online.
Scout Day at the Clifton
April 8, 2017
Clifton Steamboat Museum & Complex
8727 Fannett Road
Beaumont, TX 77705
9:00 am - 3:00 pm
Cost: Free
The Clifton Steamboat Museum is hosting their third annual Scout Day. Cub Scouts and Boy Scouts will have the opportunity to participate in demonstrations, work on the American Heritage Merit Badge, enjoy guest speakers, and complete a scavenger hunt through the museum to earn a patch or belt loop. The scavenger hunt culminates in the 1,000 sq. foot Scout exhibit showcasing items dating back to the first Beaumont Boy Scout Troop in 1911. This free event includes lunch. All Scouts should be in uniform.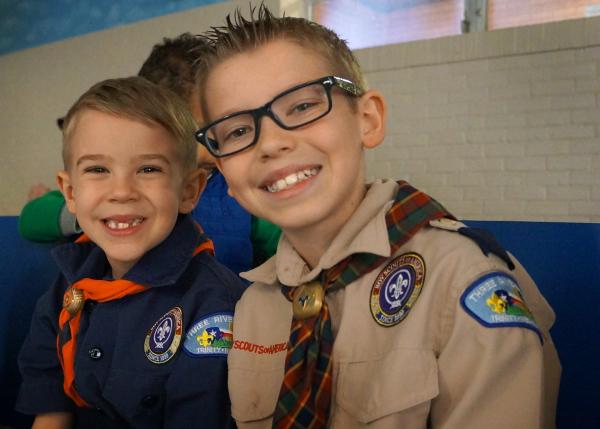 Beaumont Heritage Society Easter Egg Hunt
April 15, 2017
John Jay French Museum
3025 French Road
Beaumont, TX 77706
1:00 - 4:30 pm
Cost: $5
Make plans to join the John Jay French Museum for its annual Easter Egg Hunt! Bring your camera to take your picture with the Easter Bunny on the porch of this historic home and tour the first floor. Take home your own pot of grass to plant and watch grow! All proceeds benefit the John Jay French Museum and its mission to promote historical education and preservation. Event is $5 per person (ages 4 and up).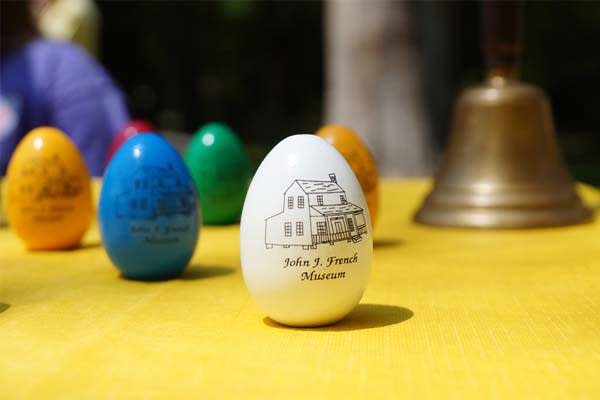 Gator Egg Hunt
April 15, 2017
Gator Country
21559 FM 365
Beaumont, TX 77705
11:00 am & 3:00 pm
Cost: $12 - $15
Join in the fun at the 11th Annual Gator Egg Hunt! Kids can enjoy free wading and photos with alligators! Gator Country will also host two egg hunts at 11:00 a.m. and 3:00 p.m. Admission is $12 for kids (2-12) and $15 for adults. 
2) Performing Arts
Symphony of Southeast Texas: "Symphonie Fantastique"
April 1, 2017
Julie Rogers Theatre
765 Pearl Street
Beaumont, TX 77701
7:30 pm
Cost: $26 - $46
For the season finale concert the Symphony of Southeast Texas presents an extraordinary evening of great artistry filled with imagination and fulfilling dreams you haven't even envisioned. Wit, charm, romance, rhythmic verve, and masterly orchestration combine in what many consider to be one of Rachmaninoff's greatest compositions – his "Paganini Variations." Tickets are available for purchase online.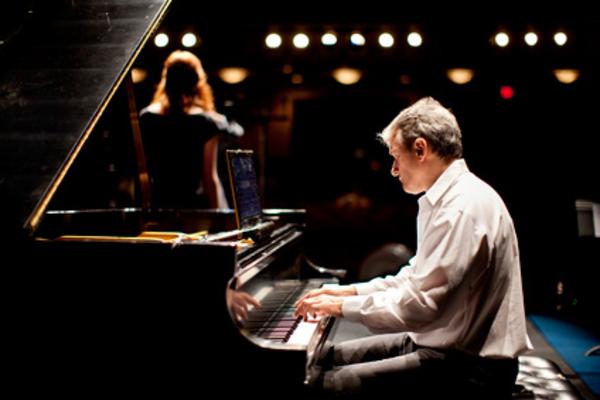 Steel Magnolias
April 7, 8, 14, 15*, 21, 22, 2017
Betty Greenberg Center for the Performing Arts
4155 Laurel Ave
Beaumont, TX 77707
7:30 pm, 2:00 pm matinee*
Cost: $10 - $18
Enjoy a rendition of Steel Magnolias, presented by Beaumont Community Players. Six divas of the silver screen come together as bosom buddies in this hilarious and heartwarming story of life, love and loss in a small Louisiana parish. At the center of the group is Shelby Eatenton, newly married and joyfully pregnant, despite the fact that her diabetes could make childbirth life-threatening. Terrified and angry at the possibility of losing her only daughter, M'Lynn Eatenton looks to her four closest friends for strength and laughter as she battles her deepest fear of death in order to join Shelby in celebrating the miracle of new life. Tickets are available for purchase online.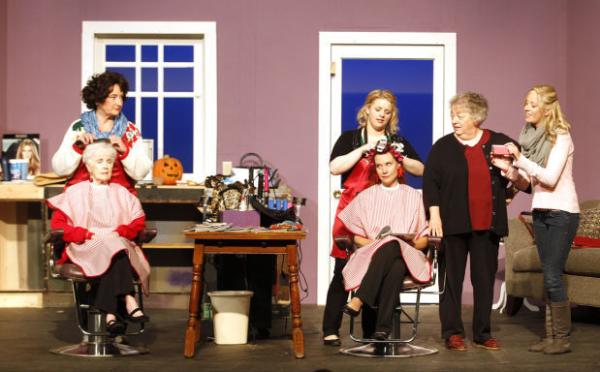 U.S. Army Field Band
April 13, 2017
Julie Rogers Theatre
765 Pearl Street
Beaumont, TX 77701
7:00 pm
Cost: Free
The internationally acclaimed United States Army Field Band of Washington, DC will perform a free concert at the Julie Rogers Theatre on Thursday, April 13 at 7:00 p.m. The concert is free and open to the public. Tickets may be picked up at the Beaumont Civic Center Box Office located at 701 Main Street or Swicegood Music Company located at 3685 College Street. (4 per request)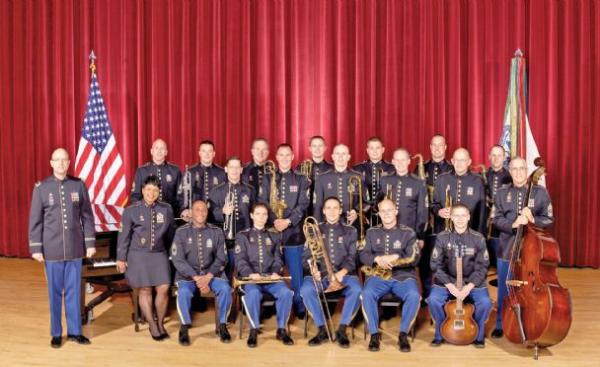 3) Outdoor Activities
Big Thicket National Preserve Ranger-Led Programs
April 2, 11, 15, 20, 2017
Big Thicket National Preserve 
6102 FM 420
Kountze, TX 77625
Cost: Free
The staff of Big Thicket National Preserve invites everyone to explore the thicket by taking advantage of the many ranger-led programs being offered in the month of April. From a black bear presentation and night hikes through the thicket to Junior Ranger Day, park rangers will offer a variety of free programs. Some programs require participants to pre-register, and still others have alternative meeting locations. All programs are free and open to the public. Be sure to consult the Spring 2017 Ranger-led Program Schedule for more details.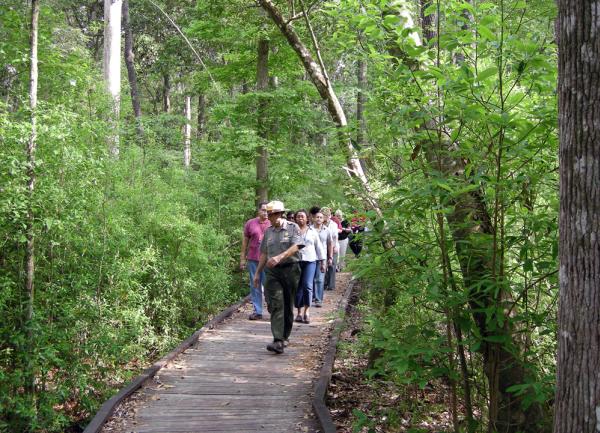 Cattail Marsh Trail Runs
Every Thursday
Cattail Marsh Scenic Wetlands & Boardwalk
6088 Babe Zaharias Drive
Beaumont, TX 77705
6:15 pm
Cost: Free
Join the Cattail Marsh Crew for a trail run through Cattail Marsh Scenic Wetlands. Cattail marsh includes 900-acres of wetlands and offers more than eight miles of gravel topped levee roads, flocks of birds, beautiful skies and nature - making it a great spot to train for your next run, increase your endurance, or get in shape for life. The group has organized weekly runs every Thursday. All paces and distances are welcomed. Join Cattail Marsh Crew on Facebook for details on start times and more information.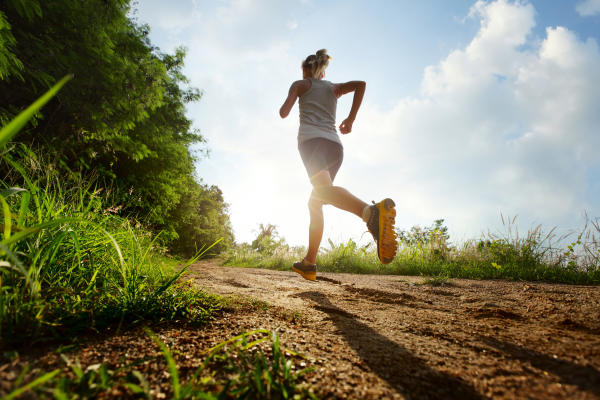 Neches River Boat Tours
Every Saturday
Riverfront Park
701 Main Street
Beaumont, TX 77701
10:00 am - 12:00 noon
Cost: $12 - $15
Sail aboard the "Ivory Bill" River Boat to learn about the unique ecosystems along the Neches River with dense bottomland forests of hardwoods and pine trees. The area is home to more than 200 tree species, 47 mammals, 300 birds and many reptiles and amphibians. Public tours are every Saturday (March - November) from 10:00 a.m. to 12:00 p.m. and depart from Riverfront Park in downtown Beaumont. Admission is $10 for children and seniors and $15 for adults. 
West End Runs
Every Monday & Wednesday
H-E-B
3015 Dowlen Road
Beaumont, TX 77706
6:30 pm
Cost: Free
Join the Golden Triangle Strutters for a run through Beaumont's west end. The group meets every Monday & Wednesday at H-E-B on Dowlen Road between Compass Bank and the gas station. All paces and distances are welcomed. Follow Golden Triangle Strutters on Facebook for updates and more information.
4) Art Scene
José Arpa: A Spanish Painter in Texas
Through May 28, 2017
Art Museum of Southeast Texas
500 Main Street
Beaumont, TX 77701
Cost: Free, donations welcome
José Arpa: A Spanish Painter in Texas will be on view at the Art Museum of Southeast Texas through May 28, 2017. Arpa's use of black hues is a nod to his Spanish heritage, while the mixture of other cultures such as European countries, Mexican and American influenced his work. Texas culture, especially, provided Arpa with an abundance of inspiration making his work vibrant and diverse. The Art Museum of Southeast Texas is open Monday - Friday, 9:00 a.m. - 5:00 p.m.; Saturday, 10:00 a.m. - 5:00 p.m.; Sunday, 12:00 p.m. - 5:00 p.m.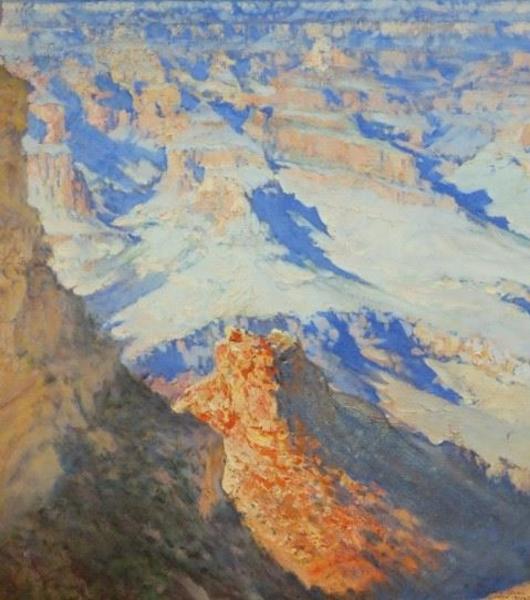 Neches River Festival Exhibition
April 1-15, 2017
Beaumont Art League
2675 Gulf Street
Beaumont, TX 77703
9:00 am - 5:00 pm
The Neches River Festival Exhibition will be on display at the Beaumont Art League from April 1-15, 2017. The exhibit focuses on the Neches River and its life-sustaining natural resources, economic vitality, and the countless recreational opportunities it offers to Southeast Texans. Gallery hours are Thursday - Saturday from 9:00 a.m. to 5:00 p.m.
Keith Carter Lecture, "Ghostland: Myth, Mojo & Magic"
April 24, 2017
Dishman Art Museum
1030 East Lavaca
Beaumont, TX 77705
5:30 pm - 7:30 pm
Cost: Free
Enjoy a lecture and reception from local photographer and artist, Keith Carter. From Flannery O'Conner to Muddy Waters "Ghostland" explores the ways, myths and legends rooted in East Texas lore that help give voice to creative expression and a rich cultural legacy. The lecture will be held inside the Dishman Art Museum lecture hall. Free and open to the public.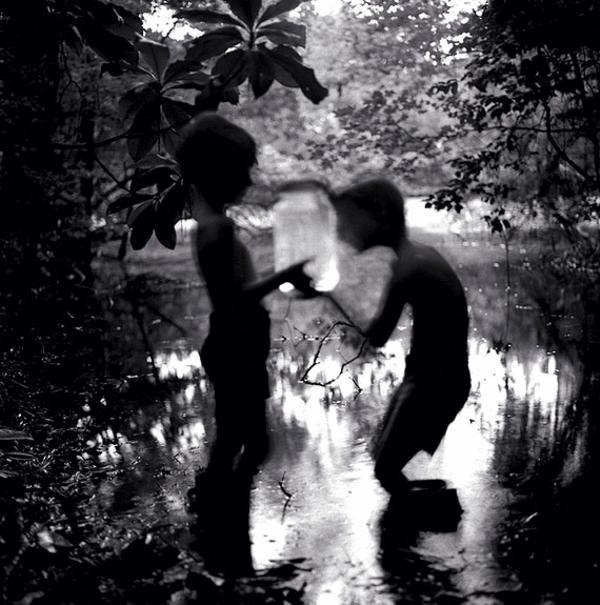 5) For the Adults
Heritage Happy Hour
April 20, 2017
Magnolia Cemetery
2291 Pine Street
Beaumont, TX 77704
5:30 pm - 7:30 pm
Cost: $10
Heritage Happy Hour is an on-going partnership between the Beaumont Heritage Society and Giglio Distributing Co. Each event highlights an historical exhibit, time period, or landmark, as well as craft beer or brewery that is being showcased by Giglio. This April, wander off the beaten path to Magnolia Cemetery, the oldest incorporated cemetery in Beaumont with approximately 75 beautiful acres of Beaumont history. Started by some of Beaumont's most prestigious founding fathers, the cemetery is an insight to community beginnings, the city's cultural background and burial customs of the time. Enjoy craft beer, wine and soft drinks. Heritage Happy Hour is always free to members of Beaumont Heritage Society, $10 for non-members 21 years and older.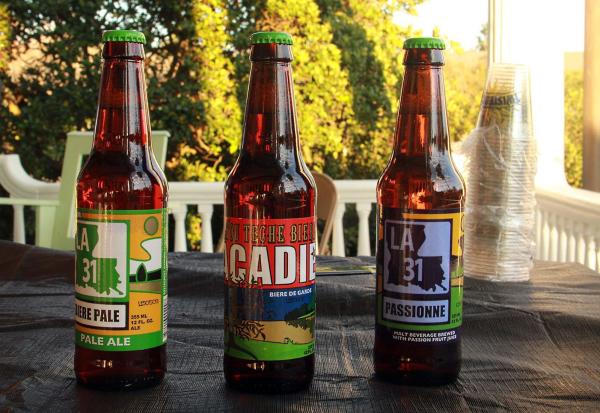 Mo Pitney
April 21, 2017
Backyard Dance Hall
3871 Stagg Drive
Beaumont, TX 77701
9:00 pm
Cost: $18
The Backyard Dance Hall presents, American country music singer and songwriter, Mo Pitney. Doors open at 7:00 p.m. Show starts at 9:00 p.m. This event is 18 and up. Tickets are available for purchase online.
Jeff Dunham
April 23, 2017
Ford Park
5115 Interstate 10 South
Beaumont, TX 77705
3:00 pm
Cost: $36.50 - $46.50
International comedy sensation Comic/Ventriloquist Jeff Dunham along with his cast of hilarious characters are bringing their hugely successful "Perfectly Unbalanced" Tour to Ford Park on Sunday, April 23. The show is packed with new surprises and old favorites. Tickets are available for purchase through Ticketmaster.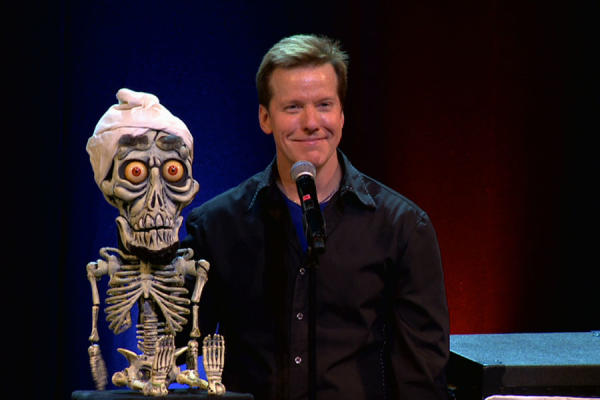 Insider Tip: Don't forget about weekly Classic Movie Nights at the Jefferson Theatre in downtown Beaumont! And if you're in the mood for crawfish, be sure to check out our guide on Where to Eat Crawfish in Beaumont.