Since 409Family launched in April 2022, it's been their mission to be a bridge between every aspect of the community. As much as the founders, JoAnna and Danielle, loved the community and Southeast Texas, there were a LOT of bridges to build, whether they were between neighboring cultures and socio-economic groups, families looking for places to volunteer together, bringing small businesses and customers together, and more. Building community was always heavy on their heart. It's been an amazing year, and they have laid the groundwork to start working on some amazing projects. Now they are working on their biggest bridge yet – partnering with the Beaumont Convention and Visitors Bureau (CVB) to bring the entire community together for a day of fun, joy, and togetherness at the inaugural 409 Day!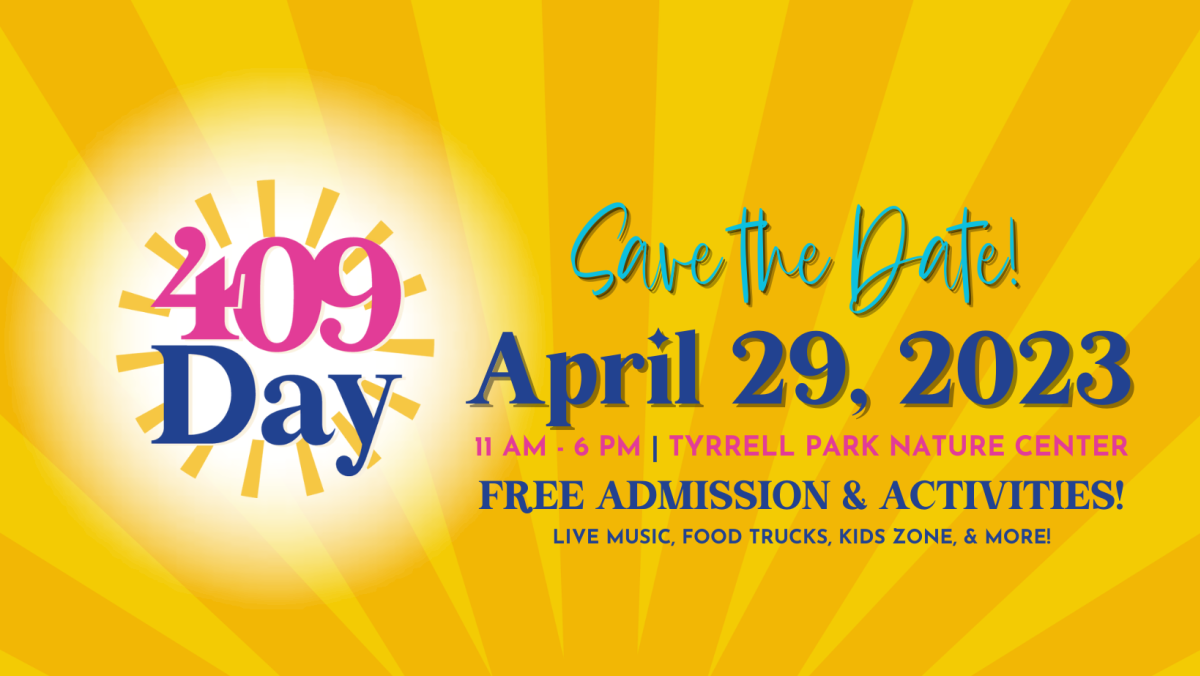 The 1st annual 409 Day, brought to you by Eastex Urgent Care, will take place April 29 from 11 AM – 6 PM at the newly-renovated Tyrrell Park Nature Center, located inside Tyrrell Park at 3930 Babe Zaharias Drive, in Beaumont. Over 60 confirmed vendors and organizations are participating, with additional sponsors like Humana, ExxonMobil, and Roy West for Mayor campaign making sure live music, inflatables, food trucks, a beer garden, face painting, free crafts and activities, kickball, disc golf, and more will be available for everyone to enjoy!  

And if that's not enough, all of the amenities at Tyrrell Park will be showcased as a preview of its upcoming centennial celebration this September, with a scavenger hunt at the Beaumont Botanical Gardens, crafts, and activities at Cattail Marsh, pony rides at Tyrrell Park Stables, and more!

On April 25, 409Family and the Beaumont CVB will be receiving a proclamation from Beaumont City Council declaring the last Saturday of every April '409 Day'. The idea is to make 409 Day an annual celebration of each and every community member. Our youngest to our oldest citizens will have the opportunity to meet and fellowship with one another to make the 409 what it is. 409Family cannot wait to continue to connect the community in new and exciting ways, and keep reminding everyone of all the good the 409 has to offer!
Celebrating the 409 at the first ever 409 Day on April 29!