Looking for something fun to do this holiday season with your family and friends? Check out this list of opportunities in Beaumont, Texas that will get you out of the house and enjoying the area. Try a new restaurant, shop small, or get outdoors and enjoy Christmas in Beaumont.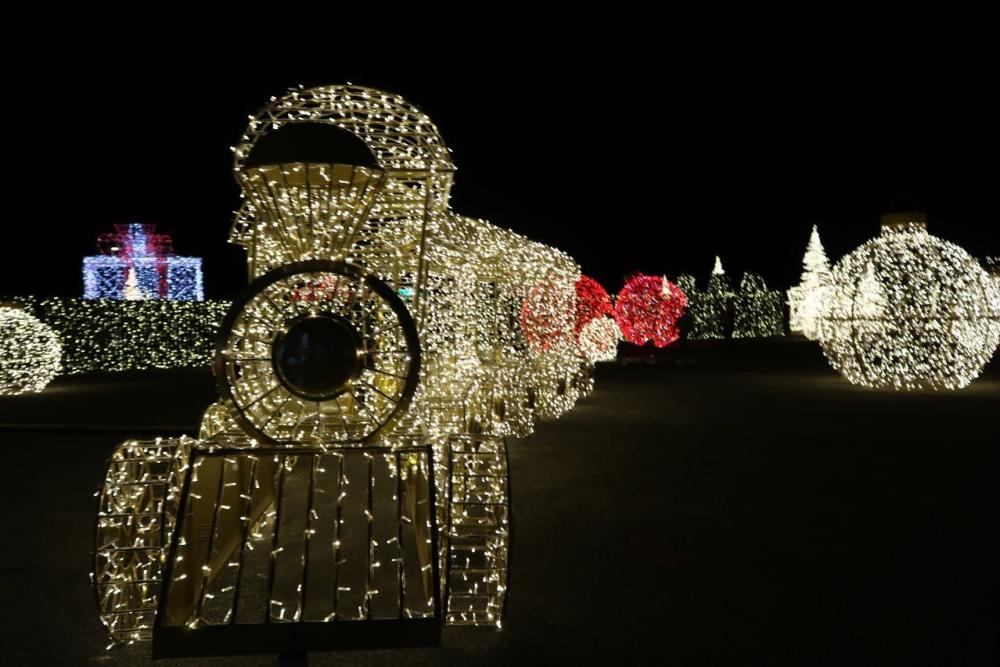 1. Enjoy the Christmas Spirit at Holiday at Ford Park
Ford Park transforms into a winter wonderland this holiday season with a walk-through Christmas light exhibit, ice skating rink, beer garden, and more. Now through January 2. 
2. See the Sights at Boomtown in Lights
See the Spindletop-Gladys City Boomtown Museum in a whole new light! Wander through the museum as it is lit up for Christmas time. Now through January 2.
3. Visit Decorated Historic Homes for the Holidays
We all love our historic homes, but even more so when they are decorated for the holidays! Check out the McFaddin-Ward House, John Jay French House, and Chambers House this holiday season.

4. Wander Through the Gardens for the Shangri La Christmas Stroll
The Shangri la Botanical Gardens are enticing on their own, but nothing beats taking a stroll through the gardens as they are lit up for Christmas. 
5. Catch a Performance of Beaumont Community Players "A Tuna Christmas"
Support the local arts community by going to a showing of the Beaumont Community Players "A Tuna Christmas." 
6. See a Christmas Movie at the Historic Jefferson Theatre
Make sure and pencil in a Friday night this December at the Jefferson Theatre for a movie night. 
7. Cruise Around Town to View the Holiday Lights
Pack up the family to check out some of our favorite neighborhood stops that are sure to bring the "wow" factor for Christmas lights. 
8. Grab a Cup of Coffee or Hot Cocoa at Rao's Bakery
A Beaumont staple, Rao's Bakery is a must-stop for the family during the holidays for a delicious pastry and cup of coffee or cocoa. 
9. Visit a Local Museum with the Family
With the family in town for the holidays, it's always fun to show them around your hometown. Look no further than checking out our local museums and attractions for a good time. 

10. Enjoy the Cool Weather at Cattail Marsh Wetlands
A hidden oasis just off of IH-10, Cattail Marsh Wetlands is the perfect place to relax during this busy holiday season and enjoy the outdoors. Stop by the Wetlands Education Center and visit the gift shop for the perfect present, or take a walk on the 12 miles of hiking trails. 
11. Listen to Live Music at Your Favorite Bar
Live music is abundant during the holidays and we have a full list of places where you can see your favorite local band. Grab your family and friends for a fun night on the town. 
12. Sip On Your Favorite Brew at a Local Brewery
Our two Beaumont breweries, Pour Brothers Brewery and Struggle Street Brewing Company, are the perfect places to relax and grab a drink. Choose from a variety of options from seltzers to IPAs.