Whether you call Beaumont home or are planning your first visit to this Texas gem, summer here is a season you definitely don't want to miss. The temperatures may be warming up, but Beaumont offers a variety of cool options for distraction, learning and exploration. From outdoor activities to roadside attractions to summer camps and more, adults and kids of all ages will find something to rave about. 
10 Ways to Celebrate Summer in Beaumont:
1. Roadside Attractions
Getting to Beaumont is half the fun! We have a few brilliant ways to ease the "are we there yet?" syndrome from over-sized gators to the original world's largest fire hydrant. Find these four roadside attractions on the highways and byways surrounding our beautiful city. You get bonus points for checking them all off the list.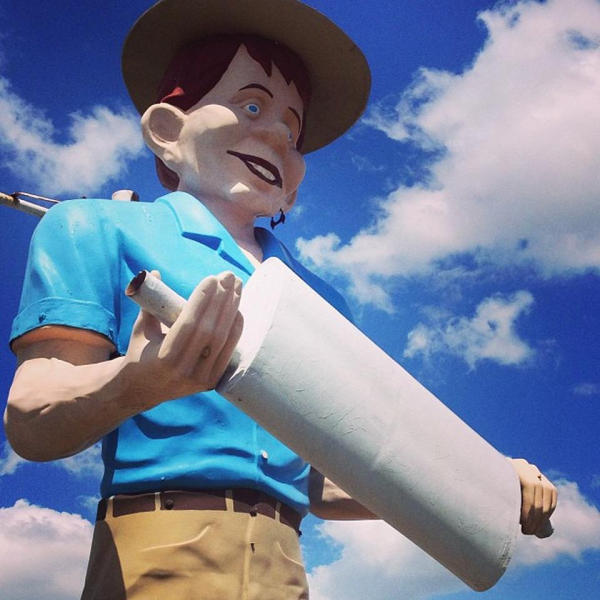 2. Gator Country
If your child wants to add gator wranglin' to their "what I did this summer" report, this is the place for you. Okay, so actual wranglin' may not be on the menu, but there is still plenty of hands-on interaction at Gator Country with a variety reptiles, including alligators, crocodiles, snakes, turtles, and lizards. You can also take a long look at Big Tex, the largest live-captured alligator in the United States, measuring 13 feet, 8.5 inches! Big Al also makes his home at Gator Country, weighing in at over 1,000 pounds and measuring 13 feet, 4 inches. Additionally, if you'd like to venture into their natural habitat, you can take a guided swamp tour.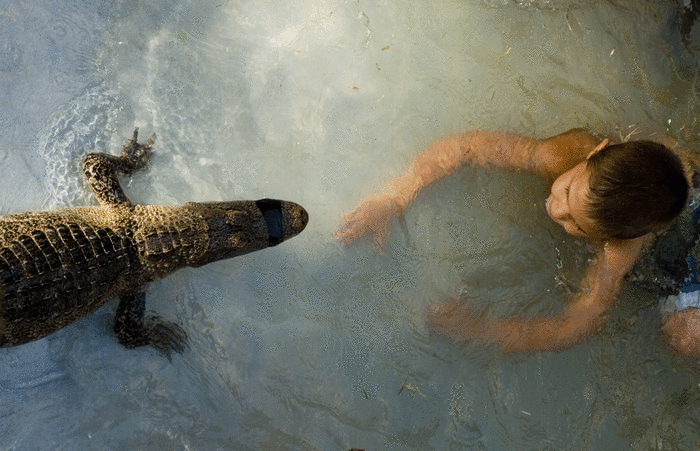 3. Paddling
We have not one, but two State of Texas Official Paddling Trails in the Beaumont area. Both novice and experienced water enthusiasts will find great trails to, ahem, float their boats. The Village Creek Paddling Trail runs for 21 miles and features picturesque, white-sand beaches and shade trees, perfect for picnicking and Instagram selfies.
The Cook's Lake to Scatterman Trail is a 4.8 mile loop that also offers access to 80 miles of waterways, showcasing indigenous bottomland hardwood forests, lakes and bayous. Each option offers short and long routes depending on your time frame and preference. Boat rentals and shuttle services are available to help ensure your aquatic journey is a smooth one, and camping permits for Village Creek State Park can be obtained free of charge.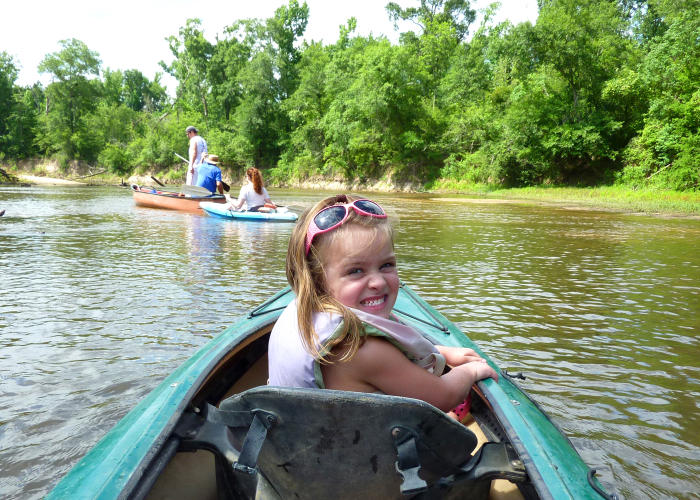 4. Big Thicket National Preserve
We spend our lives fully connected in today's digital world, but summer offers a unique opportunity to unplug. A fantastic place to do that is Big Thicket National Preserve. Home to nine distinct ecosystems, the preserve surprises guests with new discoveries around every corner and endless activities for the entire family. You can hike, bike, camp, canoe, kayak, bird-watch and view wildlife—all in just a few hours, or spread out over several days.
If you prefer to wander on your own, there are 40 miles of trails. But if you desire a more guided experience, there are events and planned activities of all kinds to keep you active and busy. And while we recommend focusing on your natural surroundings, bringing your smart phone to capture a few pictures isn't a bad idea!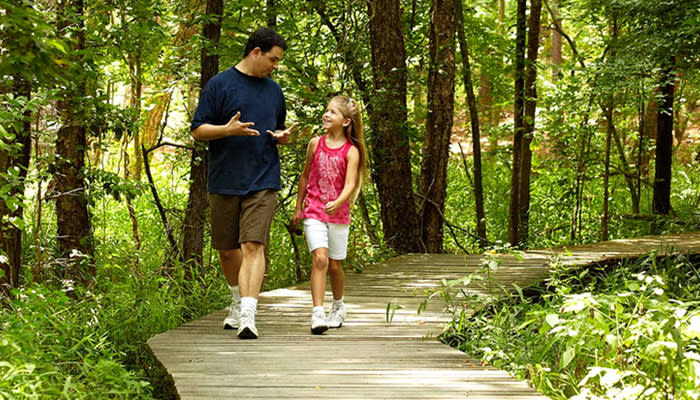 5. Swamp Tours
From the "Swamp Thing" movie to the "Swamp People" TV show, we have been intrigued by marshes, everglades and wetlands for decades. Whether your interest is educational or purely entertainment focused, you'll find several places to choose from in and around Beaumont. Neches River Boat Tours are terrific for large groups or those who want to go at a more leisurely pace. Lasting about two hours, these tours focus on the history of the river and biological diversity.
Gator Country Swamp Tours are best for small groups and those who desire a more personalized experience. These tours are approximately one hour in length and discuss the ecological importance of the bayou. Ride along with Captain Eli Tate for Swamp and River Tours just a 30-minute drive away for gators and other wildlife.
View our complete list of swamp & river tour operators here.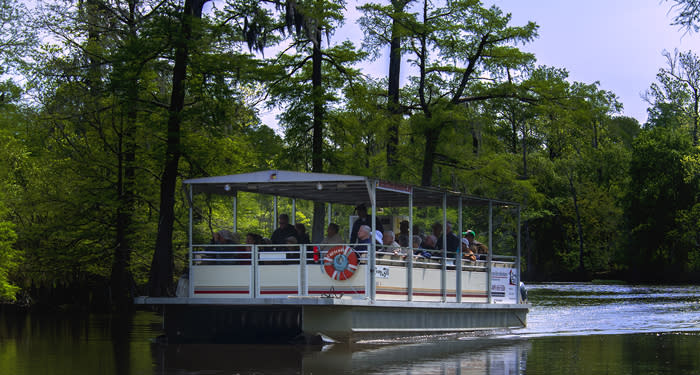 6. Summer Camps
If you'd like to add a little more structure to your child's summer, consider one of the Beaumont's numerous summer camp options. With so many choices, will be able to choose their own adventure. Young athletes will find basketball, volleyball, baseball and soccer camps to choose from. Nature lovers can enjoy quality time in the outdoors.
Language learners will be saying "hola" and more in no time. Your artists-in-residence can express themselves through paint, drawing, sculpture, letter press, dance or theatre. Music makers will find both vocal and instrumental selections. Budding Yogis, junior chefs and history buffs will also find a place created just for them. And who wouldn't want to go to space camp?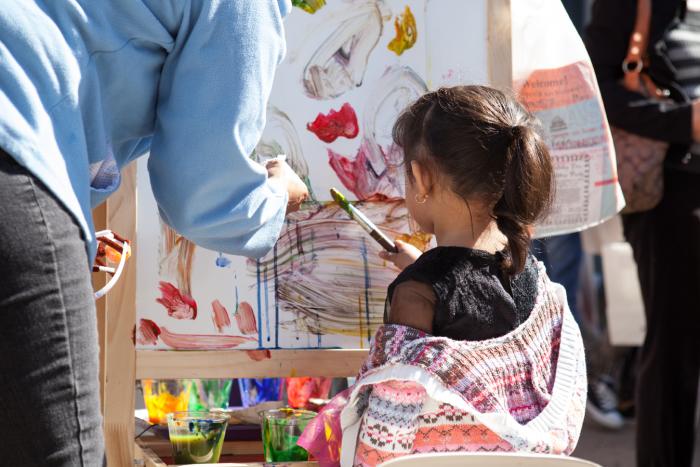 7. Beaumont Botanical Gardens and Cattail Marsh at Tyrrell Park
Something's always in bloom at Beaumont Botanical Gardens! Fans of both flora and fauna will find something to fawn over at our stunning, 23-acre garden. Meander through one of the many theme gardens or head straight to one of your perennial favorites. The Bert & Jack Binks Horticultural Center features original botanical art.
At 10,000 square feet, the Warren Loose Conservatory is one of the largest conservatories in a public garden in Texas and presents a variety of tropical and arid plants, as well as a waterfall and koi pond. Avian enthusiasts will also enjoy the garden, as it is located on two migratory bird flyways. Admission is always free, and walkways are wide enough for strollers and wheelchairs. 
Cattail Marsh is the perfect place to enjoy the outdoors. Hang out on the porch of the Wetlands Education Center and look over the boardwalk and the marsh for birds and other wildlife. Hike, bike or horseback ride the 12 miles of trail that wind through the 900-acres of marsh.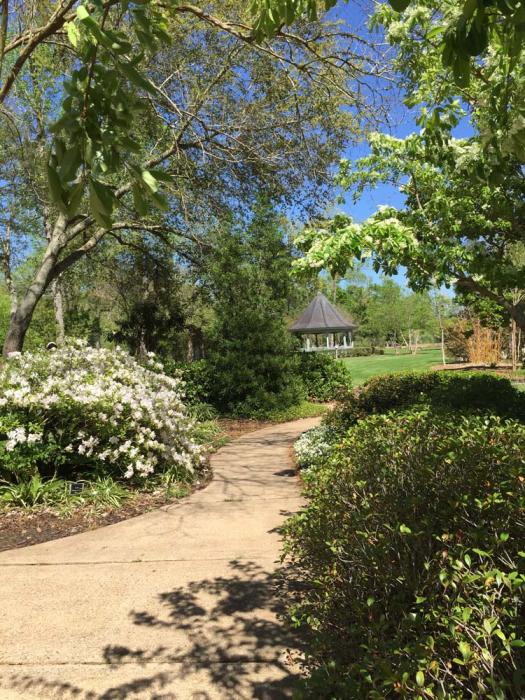 8. Beaumont Farmers Market
When you're in Beaumont, we encourage you to buy local! A wonderful way to do so is by visiting the Beaumont Farmers Market, open from 8 to 11 a.m. on Saturday mornings, rain or shine. Vendors come from no more than 150 miles and tempt crowds with produce, goat's milk body products, grass-fed beef, coffee, locally baked goods, cheese and more. There are usually entertainment options on-site too.
Farmers markets are a great opportunity to educate children on where food comes from, as well as farming practices and sustainability. The selection varies according to the season and early birds are likely to have the most options as many items will sell out during the day. Please remember to bring small bills.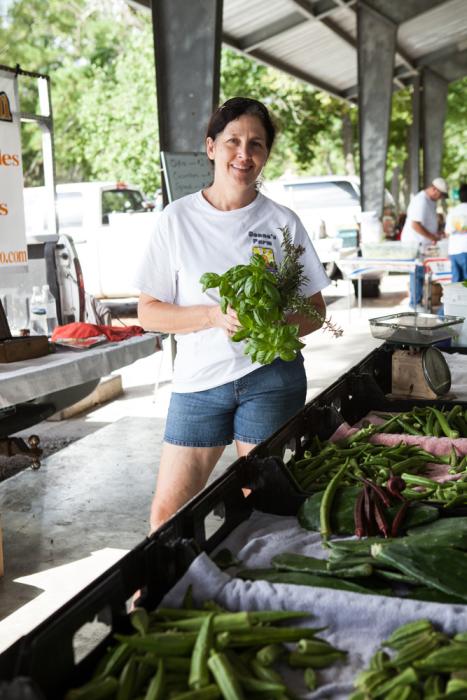 9. The Event Centre
With a roster of spectacular outdoor events, The Event Centre is sure to satisfy the young, or young at heart, in your family. Our summertime picks include Jazz at the Lake and Craft Beer Festival! Jazz at the Lake is a free family event with live music, and wonderful views of the lake. The Beaumont Craft Beer Festival offers a fun time to try all types of beer from around the area and more! Grab your friends for a beer sampling that you don't want to miss!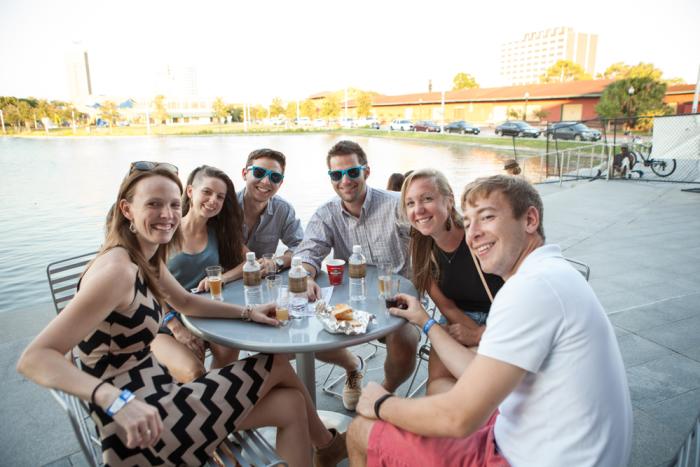 10. Museums
Beaumont has no shortage of museums. Whether interested in history, science, art and more, you will find the perfect spot to peak your interest. Learn the history of families that once lived through the changes of Beaumont at the John Jay French House Museum, McFaddin-Ward House Museum and the Chambers House Museum. Explore the ways firefighters fought fires back in the early 1900s as well as some of the trucks used at the Fire Museum of Texas. The Spindeltop/Gladys City Boomtown Museum and Texas Energy Museum offer a glimpse into how oil shaped Beaumont. Check out the Art Museum of Southeast Texas for the latest and greatest from around the state and more!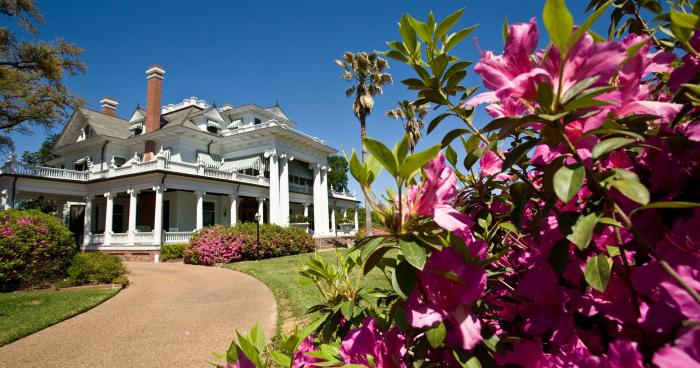 Did we miss one of your favorites? Let us know in the comments below!