Northern Cardinal
Beaumont Birdie Passport
MIRABEAU
Birthdate: August 16
Female
Currently Resides: Lamar University Reaud Honors College
The perfect combination of familiarity and style
This beautiful bird is sure to make you smile
she sings sweet whistles and preens to stay clean
stay away from her territory, because she can be mean

The Northern Cardinal cannot be missed with its beautiful bright red coloring. Unlike the males, the females are pale brown in tone but do have a sharp crest and red accents throughout. It is a favorite among people and even the state bird of seven states. The Northern Cardinal is a songbird, making melodic sounds when it speaks. The female will often "sing" when nesting, telling the male information of when to bring food to the nest. A pair makes their own song, sharing phrases with each other. It is a long string of two-parted whistles, speeding up towards the end.
They tend to feed low to the ground and forage for seeds, fruit and insects. Because of this, their nest stay relatively low was well, built mostly by the female. Some may know Cardinals by their behavior, attacking their reflection in a window, or varied mirrored objects. Both males and females do this due to defending their breeding area. After a few weeks, their behavior normally subsides.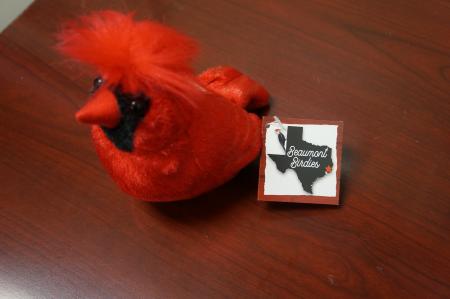 Did you know? One of our most popular birds, the Northern Cardinal is the official state bird of no fewer than seven eastern states.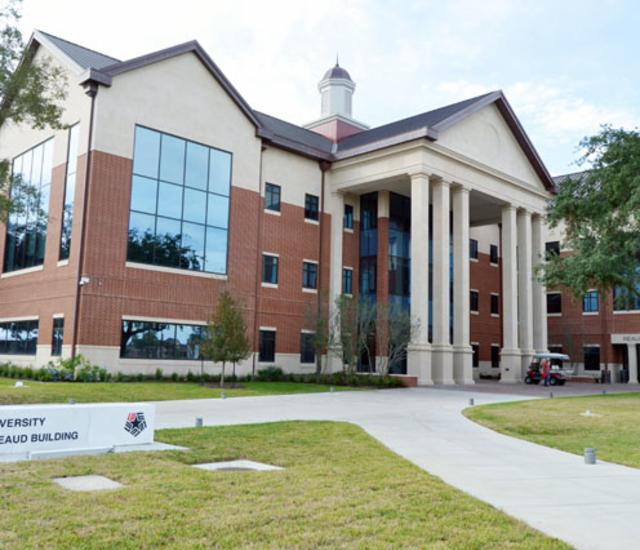 Lamar University Reaud Honors College
Home to more than 15,000 students, Lamar University is one of the fastest growing colleges in Texas and is a member of The Texas State University System. Lamar University offers more than 100 programs of study in the most dynamic career fields leading to bachelor's, master's and doctoral degrees. The 292-acre campus in Beaumont is about 90 miles east of Houston, Texas and about 25 miles west of Louisiana.
Hours:
Monday  - Friday 8:00 - 5:00
Closed on School Holidays
Honors College located at 4400 S M L King Jr Pkwy