With the temperature cooling down, football season in full swing and decorations on porches, October is finally here! From a popular haunted Halloween tour with family to Classic Movie Nights with friends, there are plenty of events going on in Beaumont this month to keep you busy! We've got your guide to October 2017 including ideas for family fun, arts and entertainment, date night and even a few things that will get you moving!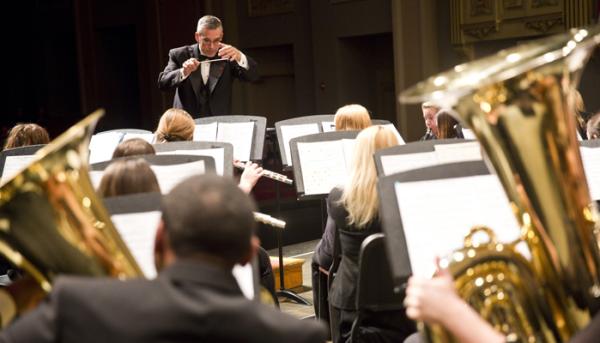 Jazz at the Jefferson (October 12) 7 p.m. (Doors open at 6 p.m.)
Spend your night with the Lamar University Cardinal Jazz Orchestra with special guest Tamir Hendelman at the Jefferson Theatre. Hendelman in trio with Lake Charles bassist, Jay Ecker and Houston drummer, Andrew Sneed, along with the orchestra, will perform his original composition at the Jefferson Theatre. Do not miss out on this special event.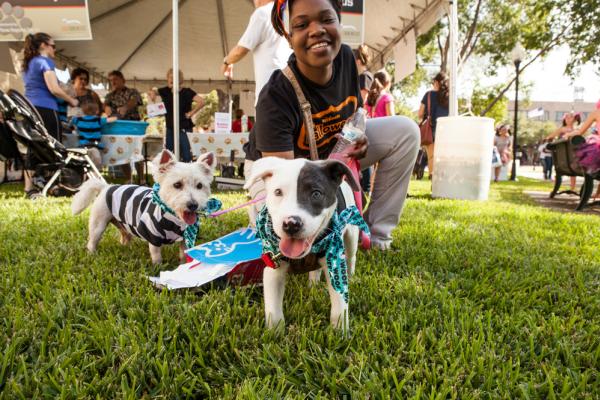 Dogtober Fest (October 14) 8 a.m. - 2 p.m.
Back for the 10th year, Dogtober Fest at the Julie Rogers Theatre is where families and their favorite canines can enjoy great food, music and festive activities to enjoy with your dog. There will be multiple opportunities to enter your dog in competition including: the Cutest Dog, Master/Dog Look-Alike, Mr. and Mrs. DOG-tober Fest, Biggest Dog, Best Tail Waggin', Most Talented Dog and Best Howlin' Canine or Human. With multiple booths for humans and canines alike, Dogtober Fest is sure to be a great time for all.
Baby with the Bathwater (October 13, 14, 20, 21, 26, 27 & 28) 7:30 p.m. (2:30 p.m. Matinee on October 21)
Beaumont Community Players presents Baby in the Bathwater. A dark comedy centered around new parents who have no idea how to raise a child, as well as a "nanny" who is a "Mary-Poppins-gone-wrong." Their parenting styles lead to an unstable life for the little boy, Daisy. The play follows his life through adulthood, showing his struggles and how he tries to overcome them. A little bit quirky and out of the ordinary, this play is sure to keep you intrigued.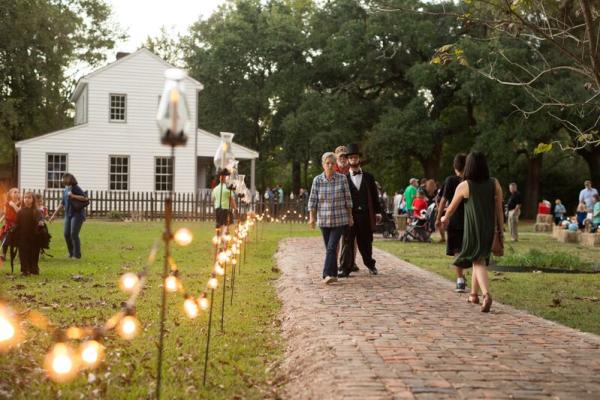 Beaumont Heritage Society John Jay French Pumpkin Walk (October 21) 6 - 9 p.m.
Get ready for the annual Beaumont Heritage Society Pumpkin Walk and Haunted Halloween Tour at the John Jay French Museum. Use your creativity to decorate or carve a pumpkin and enter it in our contest.  The "Best" pumpkin in several categories will be selected by ballot and prizes will be awarded, so gather your friends and family to come vote on your favorites!  This event, graciously underwritten by Elizabeth and Russ Waddill, will also include a "haunted" tour of the 1845 French home with costumed actors portraying departed French family members, a hay ride, and a pumpkin craft for the kids. Beaumont Heritage Society holiday events are a great way to start your own family tradition. Don't miss it!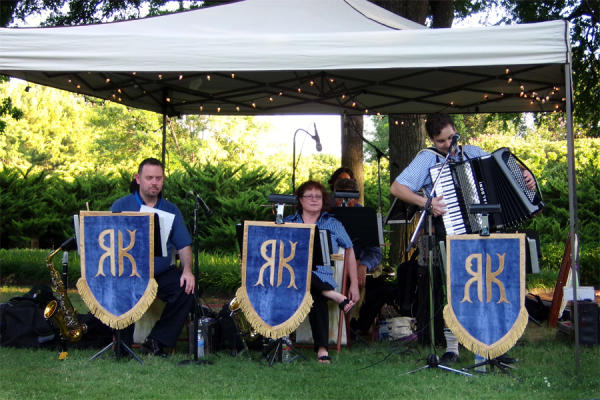 Oktoberfest (October 21) 3 - 8 p.m.
You can celebrate the German folk festival, Oktoberfest, in Beaumont at Rogers Park! With a live polka performance by The Royal Klobasneks and food available for purchase, this event is sure to be a fun time for all! You cannot forget about the beer, which will be sold at a large beer garden. It is free to get into the event, but food and drink will be sold separately. No outside food or alcohol will be allowed on the premises.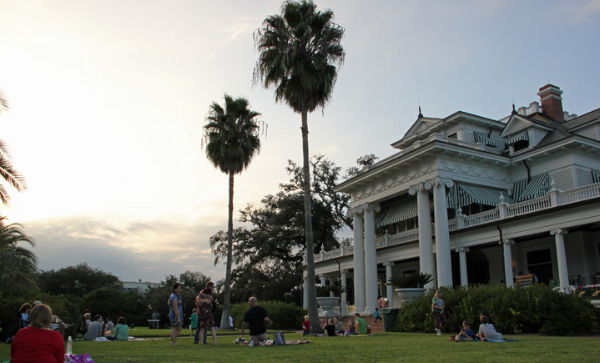 McFaddin-Ward House Fall Picnic (October 26) 5:30 - 7:30 p.m.
The Annual Fall Picnic at the McFaddin-Ward House is back with a purpose. The Golden Triangle has been through so much this year and the McFaddin-Ward House staff wants to celebrate the goodness and generosity of our community with food, music and fun. Bring lawn chairs, blankets, and baskets for your own family picnic. They are rolling out the green carpet on the lawn just for you. The Kaiser Brothers will provide the entertainment with games for the kids and food trucks too. And don't forget Halloween. Let's trick or treat!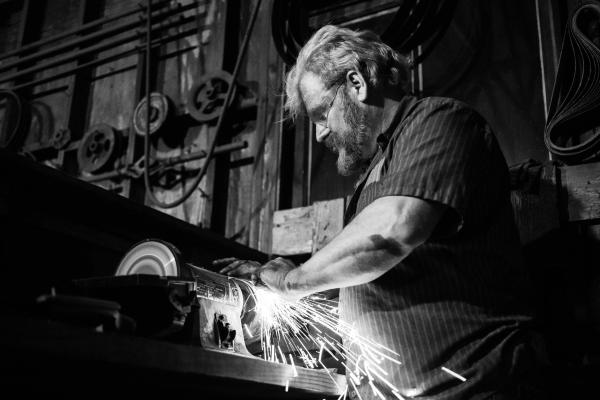 "Blacksmith" at the Jefferson Theatre (October 28) 7 p.m.
Produced in conjunction with Lamar University, "Blacksmith" is a 16-minute documentary that highlights the work of Rob Flurry, the resident blacksmith at the Spindletop-Gladys City Boomtown Museum in Beaumont, Texas. Unlike the blacksmiths portrayed in the media today, Flurry's craftsmanship is that of the old-school artisan – no expensive equipment; no modern forge in which to work. Instead, Flurry relies solely on nature's elements of fire, iron, air, and water (along with his own strength) to hammer out beautiful creations within the smoky furnace of his shop. "Blacksmith" was filmed in the tradition of poetic documentary – no voice overs, monologue or dialogue is spoken. Following the premiere of "Blacksmith," there will be a showing of a short four-minute film titled, "Fire and Steel." Frank DiCesare, President and CEO of Oskar films and Rob Flurry will take questions after the screenings for those in attendance.
Dinosaur Day (October 28) 9 a.m. - 1 p.m.
Dinosaur Day, put on by the Texas Energy Museum, is an educational program featuring outdoor activities where children ages 3-10 learn about dinosaurs and how fossils are found and studied. Activities include talks by professional "dinosaur hunters," making huge papier-mâché dinosaurs, searching for real fossils and hands-on, creative activities. Participants will search for fossils by washing excavated dirt through screens. Children can assist paleontologists by cleaning dinosaur bones and learn the field techniques for removing large fossils from dig sites. Every visitor can help make and paint huge paper-mache dinosaurs and excavate their own dinosaur replica from a "fossil-pit". Dr. Jim Westgate, Professor of Geology at Lamar University, will present information on "dinosaur-hunting" and help identify fossils brought by visitors. Neches River Adventure Tours will conduct guided "Dinosaurs on the Neches" tours of the nearby Neches River aboard the Ivory Bill. The event is free (except for the Neches River Tours which you need to pre-register on site).
Rocktoberfest (October 28) 5:30 p.m.
What do you get when you combine craft beer, Halloween and "Rocky Horror Picture Show?" Rocktoberfest. This indoor/outdoor event is sponsored by Saint Arnold Brewing Company of Houston and features performances by national and local musicians, including Cranford Hollow. Specialty craft beer and food will follow with a screening of the iconic film, The Rocky Horror Picture Show at the historic Jefferson Theatre. Limited tickets are available, so get yours soon!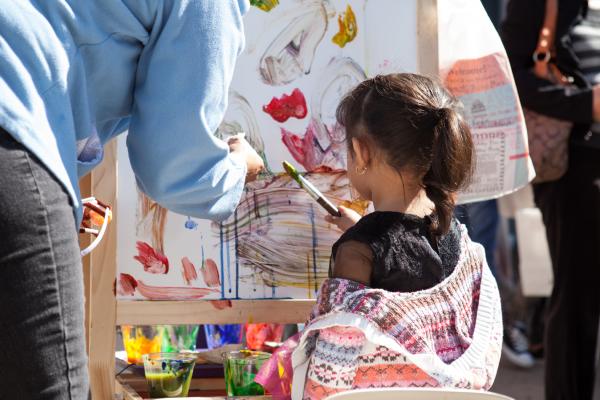 Family Arts Day: Eat a Bug! (October 28) 10 a.m. - 2 p.m.
"Eat a Bug!" Family Arts Day is one of the Art Museum of Southeast Texas most popular events, where children and their families are tempted to try the creepy, crawly delicacy of fried crickets. Hands-on art activities focus on the many cultures of our region and the main gallery exhibition. Visitors will learn about the current exhibit on view through hands-on art activities as well as Day of the Dead and Latin American crafts such as decorated sugar skulls, cut paper designs and piñatas. Entertainment includes Latin American music and dancing. Children are encouraged to wear their Halloween costumes. Admission is free and refreshments and entertainment will be provided.
Lamar University vs Stephen F. Austin (October 28) 6 p.m.
Head out to Provost Umphrey Stadium to cheer on the Lamar University Cardinals as they take on the Stephen F. Austin Lumberjacks! Go with your family or friends for a fun day out. Nothing is better than college football in the fall, so don't miss out on one of the last home games this season. Make sure you get there early so you won't miss tailgating!
Beaumont Police Department Cops and Kids Carnival (October 28) 10 a.m. - 2 p.m.
The Beaumont Police Department Cops & Kids Halloween Carnival at the Beaumont Civic Center, is a city-wide personal safety and crime prevention festival catering to school aged children and their parents. Free food, amusements, games and entertainment provide a carnival atmosphere for this important educational safety event. Kids are encouraged to wear their Halloween costumes for spooky carnival fun with Beaumont Police Officers.
Navy Band Commodores (October 29) 4 p.m. (Doors open at 3 p.m.)
The United States Navy Band is headed to Beaumont to play at the Julie Rogers Theatre! The Navy Band Commodores have been performing the very best of "big band" jazz for over 40 years. The 19-member group of musicians offer a mixture of styles ranging from authentic sounds of the swing era to contemporary high energy music. Dizzy Gillespie, Grover Washington Jr., Louis Bellson, and Pete Christlieb are a few of the guest artists who have appeared with the ensemble. The concert is free and open to the public.

For more information on these October events and more, click here.