November is the time for family, friends and giving. The weather is great, everyone is getting ready for the holidays whether it be decorating, purchasing gifts or preparing to consume a lot of food. When you want to spend time outside of the house and get out in the community, Beaumont has all the events you need. Whether it be music, sports, performing arts or just fun family activities, we have your guide for all things November.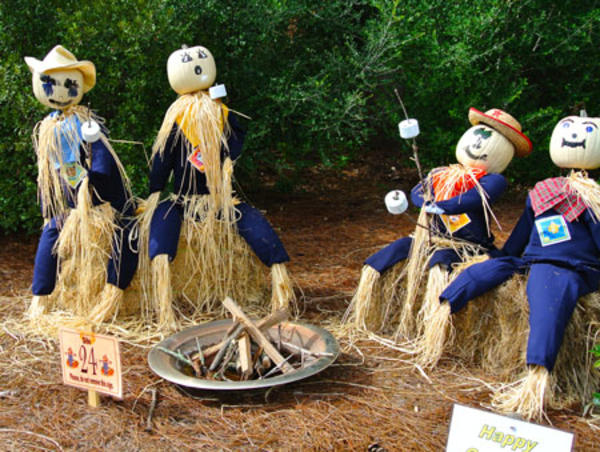 Shangri La 10th Scarecrow Festival - November 1 and 2
The festival features dozens of unique scarecrow designs, fall flowering displays, thousands of pumpkins, and autumn decorations displayed throughout Shangri La Gardens. Created by talented people from community organizations, businesses, schools, churches and families, scarecrow designs range from funny to clever to wacky and weird! For sure, no two scarecrows are ever the same!
The Scarecrow Festival is a great way to celebrate the changing season and see what talented members of the community can create with repurposed and recycled materials as well as a heap of imagination. Scarecrow exhibits are always innovative, inspiring, and kind to their world! As always, Shangri La Garden's theme focuses on "environmentally friendly" scarecrows.
Gatlin Brother's - November 2
Larry, Steve, & Rudy, the Gatlin Brothers are a Grammy Award-winning trio who have dazzled audiences for more than sixty years with a lifetime of noteworthy achievements in their storybook career, including a Grammy for Best Country Song ("Broken Lady"), three ACM awards for Single of the Year ("All The Gold In California"), Album of the Year (Straight Ahead) and Male Vocalist of the Year for Larry Gatlin, along with five nominations for CMA Vocal Group of the Year, Single, Album and Male Vocalist of the Year. (DOVE Awards – AMA's – PEOPLE'S CHOICE info here) The Brothers have accumulated 7 # 1 Singles, 32 Top 40 Records, 22 Studio Albums and 5 BMI "Million-Air" Awards. Larry ranks 4th as Solo Writer's with the most self-penned top 40 Billboard Hits! His massive song catalog has been recorded by the Who's Who of entertainers, including Elvis Presley, Barbara Streisand, Johnny Cash, Roy Orbison, Glen Campbell, Kris Kristofferson, Sir Tom Jones, Dottie West, Charlie Rich, Johnny Mathis and dozens of others, securing his legacy as one of BMI's top solo songwriters of all time.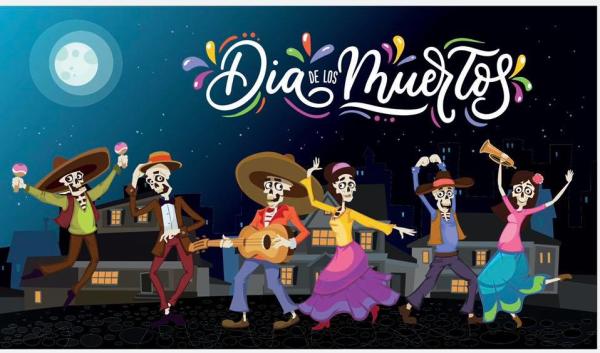 Dia de Los Muertos - November 2
Join the Beaumont Children's Museum and Del Papa Distributing Company for a family fun celebration of Dia de los Muertos! Dancing, Music, Food, Face Painting, Art, Sugar Skulls Decorating, flower making & much more! $5 per nonmember /BCM members are free. Each ticket includes a taco, cookie, and all the family activities in the Civic Center and Children's Museum  Additional food and adult beverages will be available for purchase.

First Thursday on Calder - November 7
First Thursday's on Calder takes place in Downtown Beaumont at the Mildred Building and down Calder. With free live music and shopping and dining discounts, First Thursday's is a great event for everyone. Shop at Ella + Scott for a 25% discount from your entire purchase from 5 – 9 p.m.  Enjoy Katharine & Co. for dinner for their special menu and selection of beer and wine. Tacos La Bamba offers great authentic Mexican food just up the road from 6 p.m. to closing. Stop in at Down To Earth for a locally-made organic lotions, soaps, oils teas and more. Don't forget to support local artisans as they show their works on the sidewalk.
Five Finger Death Punch - November 10
Five Finger Death Punch are now on their United States Fall arena headlining tour and will take the stage at Ford Arena! Co-produced by LIVE NATION and FRANK PRODUCTIONS, the tour will also feature Multi-platinum Canadian rock band Three Days Grace, global rock sensation Bad Wolves and newcomers Fire From The Gods.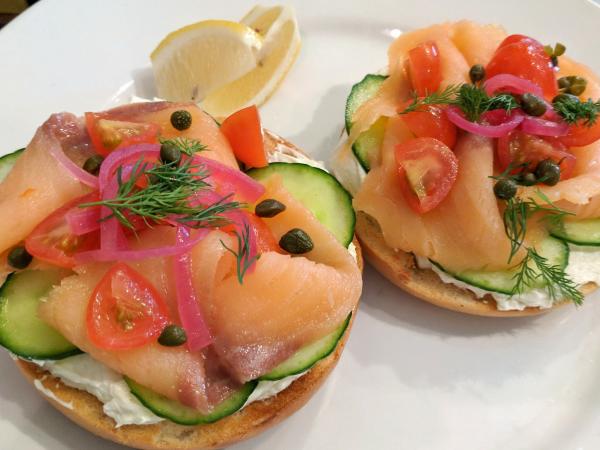 2nd Sunday Brunch at Katharine and Company - November 10
Katharine & Company is thrilled to be serving Brunch from 10:00 a.m. until 2:00 p.m. on the 2nd Sunday of each month! Their menu includes something for everyone and, of course, mimosas! Be prepared for joy and laughter and delicious eats the likes of which cannot be found anywhere else in town.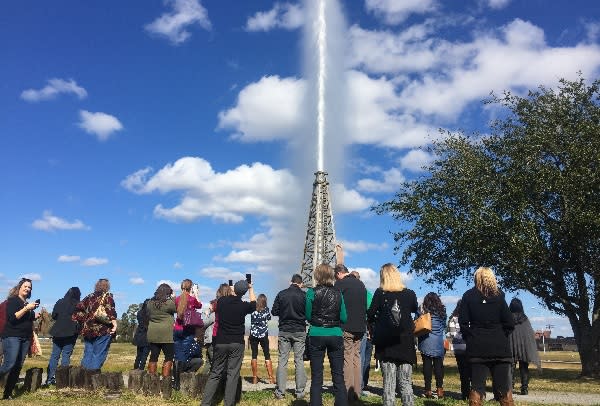 Family Nights at Gladys City - November 14
Learn more about life at Spindletop and Gladys City by doing crafts, games, music and more. Wander the museum grounds, shop in the gift shop and watch the gusher blow!
Liverpool Legends - November 16
Liverpool Legends Beatles Tribute Band, are four talented musicians and actors who were hand-picked by Louise Harrison, sister of the late George Harrison of The Beatles.Celebrating their 10th season headlining their own production in Branson Missouri, Liverpool Legends have been voted Best New Show, Best Band, Best Show, and received the prestigious Visitors' Choice Award for Entertainer of The Year for consecutive years. The band received national attention as they re-created The Beatles famed 1966 concert at Busch Stadium in St. Louis.
Marty Haggard - November 23
Join Marty Haggard, the oldest son of the legendary Merle Haggard, as he pays tribute to his dad through stories and songs. Marty calls his dad the greatest singer/songwriter in music history. Marty will share stories of the past, while growing up by his dad's side as he was writing and recording these great country music songs. Marty will also share a few of his original songs.

28th Annual Sea Rim Striders Turkey Trot - November 28
Waddle your way to the 28th Annual  Turkey Trot. Start of your Thanksgiving Day off right with a 5K walk or run or a 10K run. There will also be a Kids 1K and Special Needs 1K. This event will start at The Event Centre and will be ran Downtown. The proceeds will benefit the Beaumont Rainbow Room, an in-house emergency supply center located within the Jefferson County Department of Family Services.

Classic Movie Nights
Classic Movie Nights are at the 1927 historic Jefferson Theatre and are fun for the entire family! Enjoy concessions, including beer and wine, which are available for sale.
Freaky Friday – November 1
Schoolgirl Annabel is hassled by her mother, and Mrs. Andrews is annoyed with her daughter, Annabel. They each think that the other has an easy life. On a normal Friday morning, each complain about the other and wish she could have the easy life of her daughter/mother for just one day and their wishes come true as a bit of magic puts Annabel in Mrs. Andrews' body and vice versa. They each have a Freaky Friday.
Mary Poppins – November 8
When Jane (Karen Dotrice) and Michael (Matthew Garber), the children of the wealthy and uptight Banks family, are faced with the prospect of a new nanny, they are pleasantly surprised by the arrival of the magical Mary Poppins (Julie Andrews). Embarking on a series of fantastical adventures with Mary and her Cockney performer friend, Bert (Dick Van Dyke), the siblings try to pass on some of their nanny's sunny attitude to their preoccupied parents (David Tomlinson, Glynis Johns).
The Untouchables - November 15
After building an empire with bootleg alcohol, legendary crime boss Al Capone (Robert De Niro) rules Chicago with an iron fist. Though Prohibition agent Eliot Ness (Kevin Costner) attempts to take Capone down, even his best efforts fail due to widespread corruption within the Windy City's police force. Recruiting an elite group of lawmen who won't be swayed by bribes or fear, including Irish-American cop Jimmy Malone (Sean Connery), Ness renews his determination to bring Capone to justice.
The Shawshank Redemption - November 22
Andy Dufresne (Tim Robbins) is sentenced to two consecutive life terms in prison for the murders of his wife and her lover and is sentenced to a tough prison. However, only Andy knows he didn't commit the crimes. While there, he forms a friendship with Red (Morgan Freeman), experiences brutality of prison life, adapts, helps the warden, etc., all in 19 years.
Lamar University Football
Lamar University vs. Central Arkansas - November 2
Lamar University vs. McNeese State University - November 23

29th Annual Sea Rim Striders Turkey Trot - November 28
Waddle your way to the 29th Annual Sea Rim Striders Turkey Trot. Start of your Thanksgiving Day off right with a 5K walk or run or a 10K run. There will also be a Kids 1K and Special Needs 1K. This event will start at The Event Centre and will be ran Downtown. The proceeds will benefit the Young Life Southeast Texas.
Click here for more events!
---