In addition to its highly popular Classic Movie Nights, the City of Beaumont presents the Foreign Cinema Series at the Jefferson Theatre. The two month series showcases award-winning foreign films in a variety of genres and languages, including Italian, Spanish, Indian, French and more to provide attendees with the ultimate cultural experience.
The series begins Monday, June 5 and continues weekly throughout June and July with doors opening at 6:00 p.m. and the show starting at 7:30 p.m. Tickets are $5 general admission and are on sale now at the Beaumont Civic Center Box Office. Beer, wine and other concessions are available for sale and can be consumed inside the theatre while watching the film. See the Foreign Cinema Series schedule below for more details.
June 5: Water
The year is 1938, and Mahatma Gandhi's groundbreaking philosophies are sweeping across India, but 8-year-old Chuyia, newly widowed, must go to live with other outcast widows on an ashram. Her presence transforms the ashram as she befriends two of her compatriots.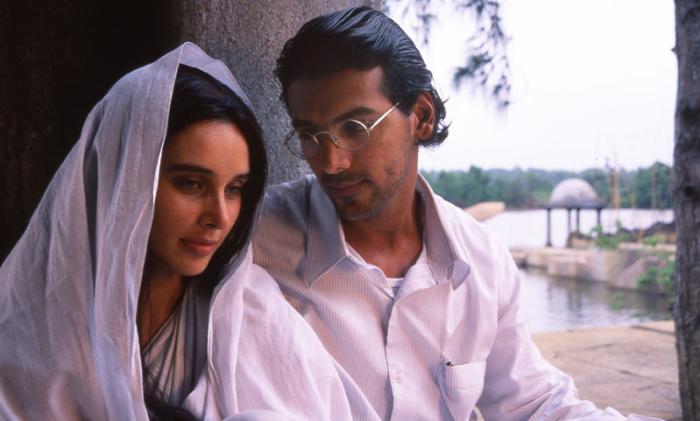 June 13: La Dolce Vita
In Federico Fellini's lauded Italian film, restless reporter Marcello Rubini drifts through life in Rome. While Marcello contends with the overdose taken by his girlfriend, Emma, he also pursues heiress Maddalena and movie star Sylvia, embracing a carefree approach to living. Despite his hedonistic attitude, Marcello does have moments of quiet reflection, resulting in an intriguing cinematic character study.
June 21: Volver
Raimunda works and lives Madrid with her husband Paco and daughter Paula. Her sister Sole lives nearby and they both miss their mother Irene, who died several years ago in a house fire along with their father. A former neighbor from their hometown reports that she has seen the ghost of Irene and both daughters do not believe her. After a murder and a family tragedy, Irene's spirit materializes around her daughters to help comfort them.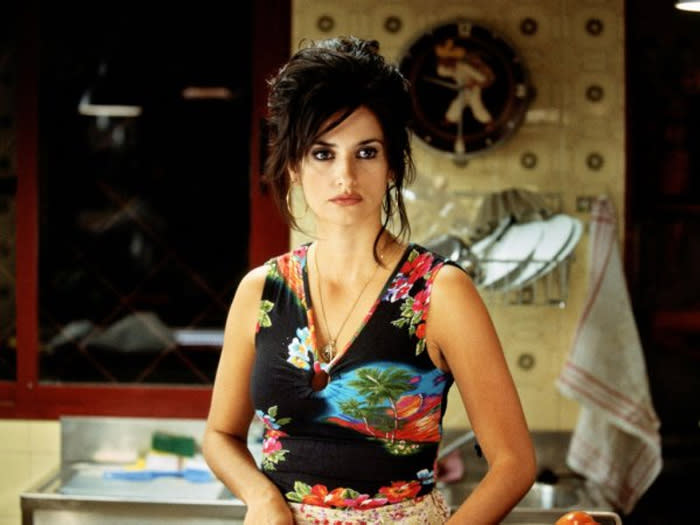 June 28: My Name is Khan
An Indian Muslim man with Asperger's syndrome takes a challenge to speak to the President seriously, and embarks on a cross-country journey.
July 5: Amour
Retired music teachers Georges and Anne have spent their lives devoted to their careers and to each other. Their relationship faces its greatest challenge when Anne suffers a debilitating stroke. Though Georges himself suffers from the aches and infirmities of old age, he bravely ignores his own discomfort to take care of his wife, and is determined to keep his promise to her that she never go back to the hospital.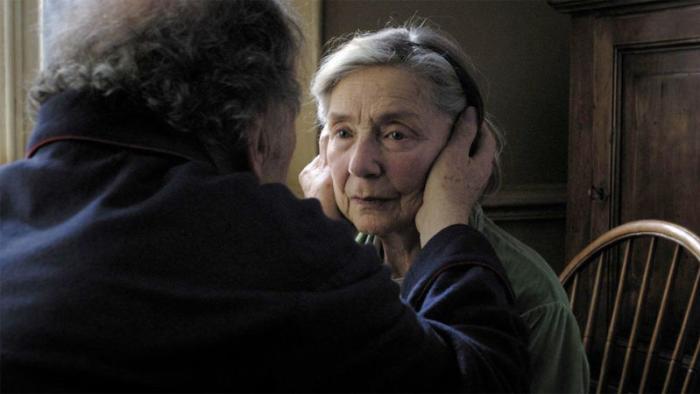 July 12: Life is Beautiful
A gentle Jewish-Italian waiter, Guido Orefice, meets Dora, a pretty schoolteacher, and wins her over with his charm and humor. Eventually they marry and have a son, Giosue. Their happiness is abruptly halted, however, when Guido and Giosue are separated from Dora and taken to a concentration camp. Determined to shelter his son from the horrors of his surroundings, Guido convinces Giosue that their time in the camp is merely a game.
July 19: The Lunchbox
Lonely housewife Ila decides to try adding some spice to her stale marriage by preparing a special lunch for her neglectful husband. Unfortunately, the delivery goes astray and winds up in the hands of Saajan, an irritable widower. Curious about her husband's lack of response, Ila adds a note to the next day's lunchbox, and thus begins an unusual friendship in which Saajan and Ila can talk about their joys and sorrows without ever meeting in person.
July 26: Like Water for Chocolate
The youngest daughter in her family, the beautiful Tita, is forbidden to marry her true love, Pedro. Since tradition dictates that Tita must care for her mother, Pedro weds her older sister, Rosaura, though he still loves Tita. The situation creates much tension in the family, and Tita's powerful emotions begin to surface in fantastical ways through her cooking. As the years pass, unusual circumstances test the enduring love of Pedro and Tita.