December is synonymous with holiday cheer and events that bring the community together. In Beaumont, we have no shortage of celebrating Christmas time with wonderful events taking place throughout the month. Spend time with your loved ones this year at some of these festive events!
Christmas Photo Op at the McFaddin-Ward House - December 1
Get the perfect family Christmas picture on the steps in the grand entrance of the McFaddin- Ward House for your photo op. Bring your own camera and staff of the museum will take the picture for you and your family.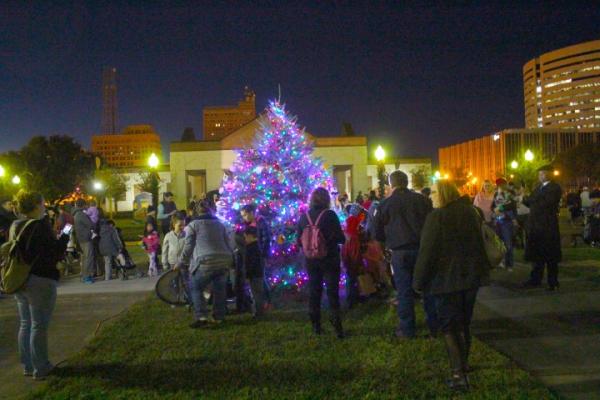 City of Beaumont Christmas Tree Lighting - December 4
Head to the Downtown Event Centre for the City of Beaumont Christmas Tree Lighting along with food, live music and fireworks!
Holiday Tree Lighting at the Art Museum of Southeast Texas - December 5
Join the Art Museum of Southeast Texas and other area museums for the annual holiday tree lighting! Families and children are invited for an evening of holiday cheer, complete with activities, pictures with Santa, mailing letters to the North Pole and the holiday tree lighting.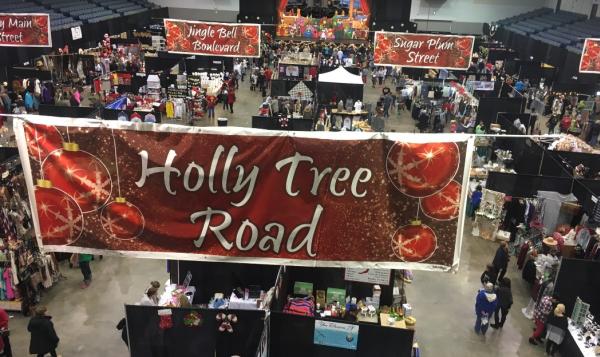 Main Street Market - December 5 - 7
Main Street Market of Beaumont is a three-day, one-stop holiday shopping extravaganza featuring unique merchandise from more than 100 carefully selected vendors from Texas and across the country. Shop for clothing, gourmet foods, children's items, jewelry and more during the market. Listen to live entertainment and expect a visit from someone special.
First Thursdays on Calder - December 5
First Thursdays on Calder takes places in downtown Beaumont on the first Thursday of every month from 5:00 p.m. to 9:00 p.m. With free live music along with shopping and dining discounts, First Thursdays is a great way to support local businesses while enjoying a night out on the town.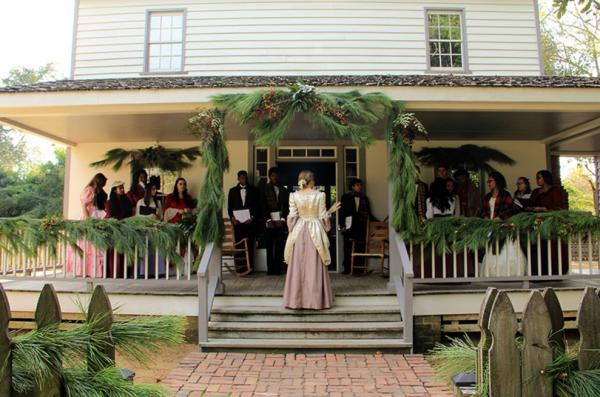 Christmas Candlelight Tour at the John Jay French Museum - December 6
From 5:30-7:30, the Beaumont Heritage Society, invites you to view the John Jay French museum by candlelight while filled with rich poinsettias. Choose one to purchase and bring it home to fill your house with Christmas cheer, but not before taking a few family photos in the beautifully decorated home!
Beaumont Farmer's Market - December 7
The Beaumont Farmers Market is held each Saturday from 8:00 a.m. to 11:00 a.m., February through December, and is a place where the southeast Texas community comes together to meet and support local farmers. Visitors can expect locally grown produce, goat milk body products, grass-fed beef, coffee, locally baked breads, goat's milk cheese, entertainment and more.
Christmas Strolls at Shangri La - December 7, 11, 12, 13, 14, 18, 19, 20, 21
Shangri La Botanical Gardens and Nature Center invites you and your family to stroll through our magically transformed landscapes to enjoy a festive holiday lights experience. Make a Christmas Stroll at Shangri La Gardens a family tradition.
A Vintage Christmas at the Chambers House Museum - December 12
The Chambers House Museum will open for a special evening Christmas tour. Visitors will see the Chambers home decorated for the holidays with vintage ornaments, cards, toys and more ~ all items that belonged to the family.  Interpreting the years 1920-1945, step back in time to see how the Chambers family would have celebrated Christmas!  This event is free and open to the public.
Christmas in Boomtown - December 14
Celebrate Christmas in Boomtown as you step back in time at the Spindletop/Gladys City Boomtown Museum. See what Christmas time was like in the early 1900s in Beaumont, Texas.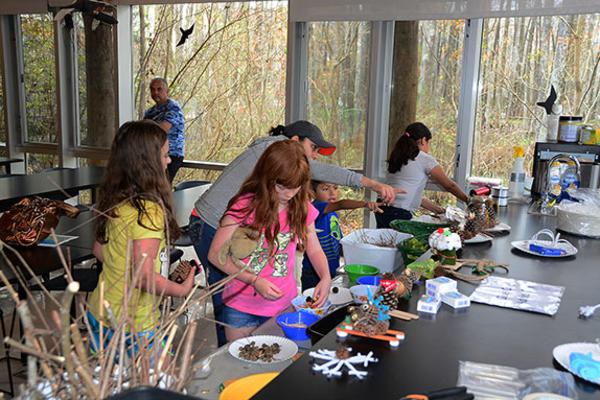 Dreaming of a Green Christmas - December 14
Each year in December Shangri La Gardens hosts Dreaming of a Green Christmas, a fun-filled day to celebrate the holiday season with Christmas activities ranging from meeting with Santa Claus to creating holiday decorations.
Tracy Byrd Christmas Special  - December 21
Byrd, a native of Southeast Texas, is known for his chart-topping hit singles, "Holdin' Heaven" and "Ten Rounds with Jose Cuervo." He has charted more than thirty hit singles in his career, including eleven additional Top Ten hits. Hear some of his most popular songs as well as some classic Christmas hits at the Christmas special!
Classic Movie Nights
Home Alone - December 6
Elf - December 13
Polar Express - December 20
Beaumont Community Players
The Winter Wonderettes - December 1, 5, 7, 8, 13 and 14
A Christmas Story - December 6, 7, 12, 14, 15, 19, 20 and 21
Find all of these events and more on our events calendar!
---