From a popular haunted Halloween tour with family to Classic Movie Nights with friends, there are plenty of events going on in Beaumont this fall to keep you busy! We've got your complete guide to October events including ideas for family fun, arts, and entertainment! Don't be afraid to eat a bug or even dress up your dog! 
Fire Prevention & Family Safety Festival
October 5, 10:00 am - 2:00 pm
Fire Museum of Texas
400 Walnut
Beaumont, TX 77701
Cost: Free
Join the Fire Museum of Texas and Beaumont Fire Rescue and other community partners for a day of free family fun! There will be demonstrations, a bounce zone, freebies, food, and fun! Learn all about ways to keep your family safe in a fun environment.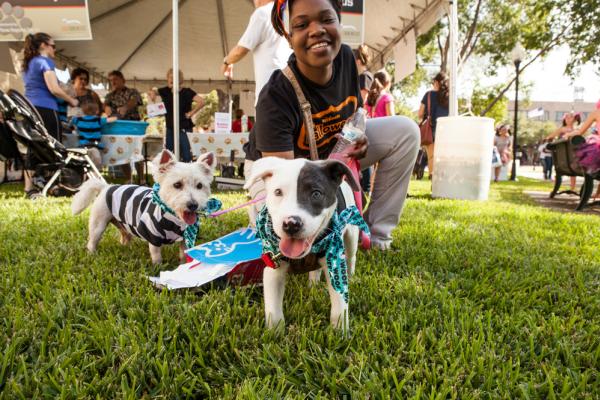 Dogtober Fest
October 12, 8:00 am - 2:00 pm
Julie Rogers Theatre
765 Pearl Street
Beaumont, TX 77701
Cost: Free entry. Tickets, $2 each.
Families and their favorite canines can enjoy great food, music and festive things to do with your dog at Beaumont Main Street's Dogtober Fest. There will be plenty of opportunities to enter your dog in contests throughout the day, including the "Master/Dog Look-a-Like Contest" and the "Best Dressed Dog Contest." The event takes place on the grounds of the Julie Rogers Theatre in downtown Beaumont. Everyone and their dog will be there!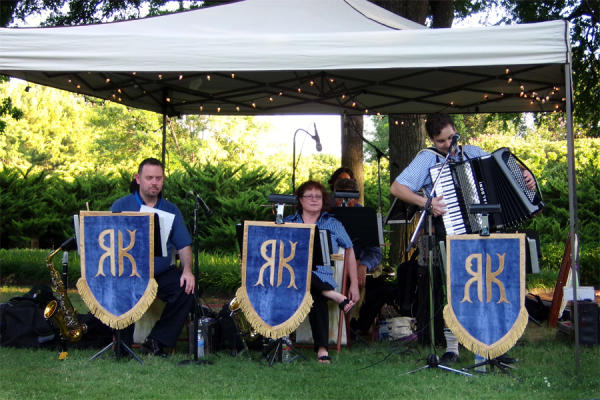 Oktoberfest
October 12, 3:00 pm - 8:00 pm
Rogers Park
1455 Dowlen Road
Beaumont, TX 77706
Cost: Free
Oktoberfest at Rogers Park will feature live polka performances by The Royal Klobasneks and music by Cody Schaeffer and Barelands. Food will be available for purchase from Blue Dave's BBQ, Taco Local, and Kona Ice. There will be a large beer garden, food, and fun for the entire family. The event is free and open to the public. No outside food or alcohol will be allowed on the premises.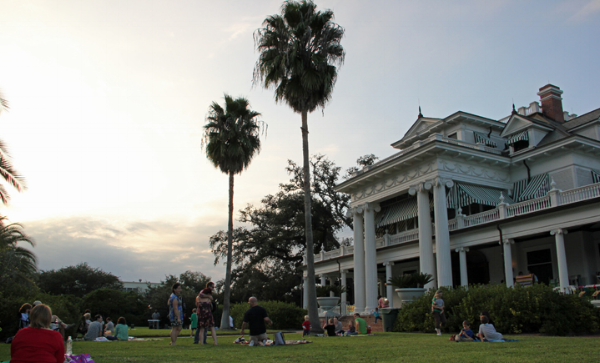 Fall Picnic and Movie Night at the McFaddin-Ward House
October 17, 5:30 pm - 7:30 pm
McFaddin-Ward House Museum
1906 Calder Ave.
Beaumont, TX 77701
Cost: Free
Head to the McFaddin-Ward House Museum to celebrate the goodness and generosity of our community with food, music and fun for the fall picnic and movie on the lawn. Bring lawn chairs, blankets, babies, and baskets for your own family picnic. The museum is rolling out the green carpet on the lawn just for you! When the sun goes down, the museum will play Aladdin in the big screen.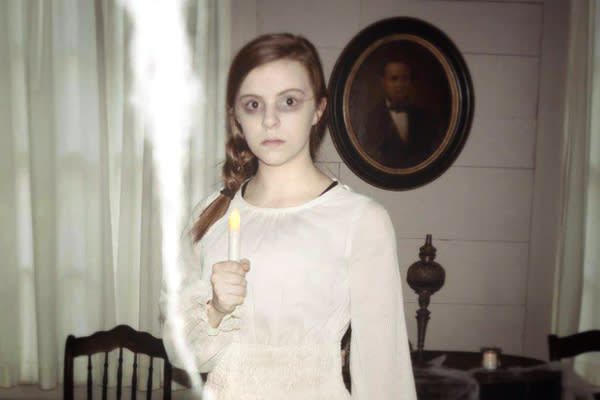 Pumpkin Walk & Haunted Halloween Tour
October 19, 6:00 pm - 9:00 pm
John Jay French Museum
3025 French Road
Beaumont, TX 77706
Cost: $5
Hosted by the Beaumont Heritage Society, the annual Pumpkin Walk takes place on the grounds of the historic John Jay French Museum. The event includes a haunted tour of the French home along with a hay ride and a pumpkin craft for the kids. Unique pumpkins decorated by local businesses and individuals will also be on display with a contest to select the best pumpkin in several categories. Plenty of food will be available through local food trucks. Families are encouraged to wear costumes and picnic on the grounds of the museum. Read more about Haunted Beaumont here.
Touch-a-Truck Day
October 19, 10:00 am - 4:00 pm
Beaumont Children's Museum (North Entrance of Beaumont Civic Center)
701 Main Street
Beaumont, TX 77701
Cost: Free
Touch-A-Truck is a community event offering children of all ages a chance to touch, climb, explore and ask questions about their favorite truck! Thanks to the Beaumont Children's Museum, kids can see dump trucks, police cars, ambulances, utility vehicles, delivery vehicles, transportation and many other cool vehicles. Meet policeman, fireman and other community personnel to learn about equipment and how these machines are used to help keep us safe and serve our community.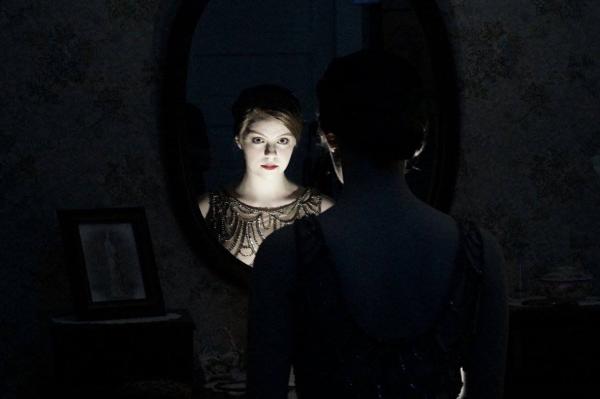 Heritage Happy Hour & Haunted Halloween Tour
October 24, 7:00 pm - 9:00 pm
The Chambers House
2240 Calder Avenue
Beaumont, TX 77701
Cost: $10
At this special edition of Heritage Happy Hour, guests can wander the halls of the historic Chambers House with a one of a kind look into the past. Guests of all ages will enjoy a peek into the lives of departed Chambers family members, portrayed by costumed actors. Our dearly departed will be present for one night only, so make plans to see them during this brief special appearance!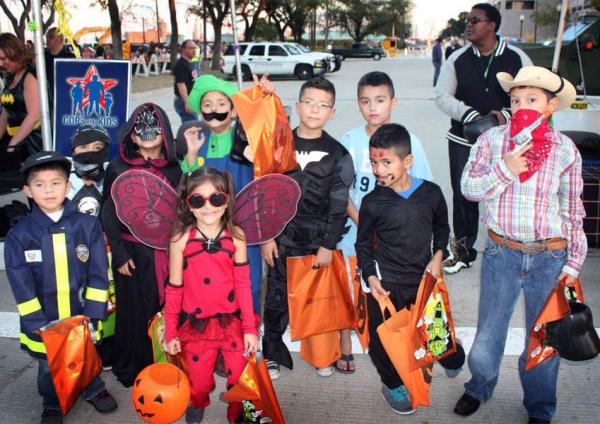 Cops & Kids: Trunk-or-Treat 
October 26, 10:00 am - 2:00 pm
Beaumont Civic Center
701 Main Street
Beaumont, TX 77701
Cost: Free
The Beaumont Police Department will host Cops & Kids Trunk-or-Treat. This safe, free Halloween alternative is provided for school aged children and their parents. Officers from the Department's specialized tactical units will be on hand to give away sweets, treats and safety tips at the Beaumont Civic Center.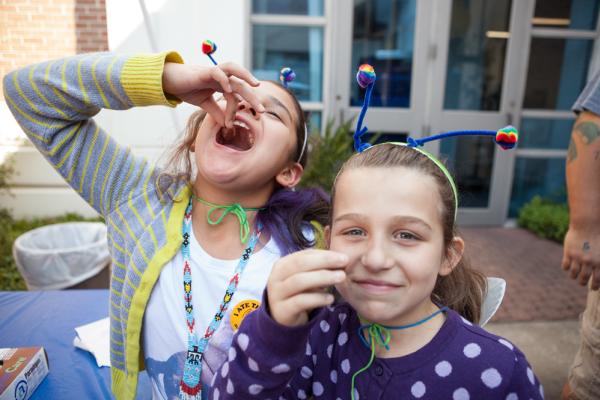 Free Family Arts Day - Eat a Bug!
October 26, 10:00 am - 2:00 pm
Art Museum of Southeast Texas
500 Main St.
Beaumont, TX 77701
Cost: Free
"Eat-A-Bug!" Family Arts Day is one of the Art Museum of Southeast Texas' most popular events, where children and their families are tempted to try the creepy, crawly delicacy of fried crickets. Hands-on art activities focus on our current exhibition. Visitors will learn about Day of the Dead, make sugar skulls and are invited to participate in our Halloween Costume Contest. As always, face painting and refreshments round out this "SPOOKtacular" event.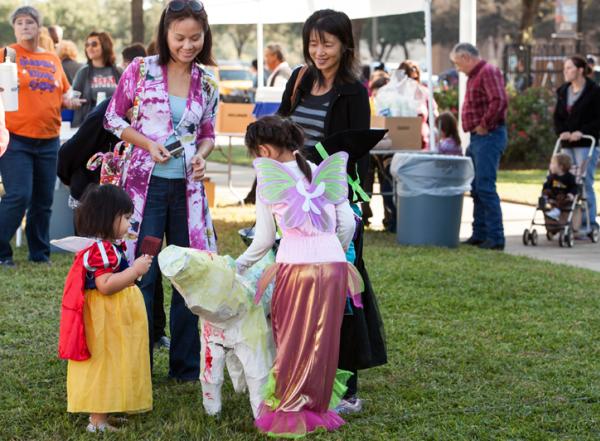 Dinosaur Day
October 26, 9:00 am - 1:00 pm
Texas Energy Museum
600 Main St.
Beaumont, TX 77701
Cost: Free
Dinosaur Day, put on by the Texas Energy Museum, is an educational program featuring outdoor activities where children ages 3-10 learn about dinosaurs and how fossils are found and studied. Activities include talks by professional "dinosaur hunters," making huge papier-mâché dinosaurs, searching for real fossils and hands-on, creative activities.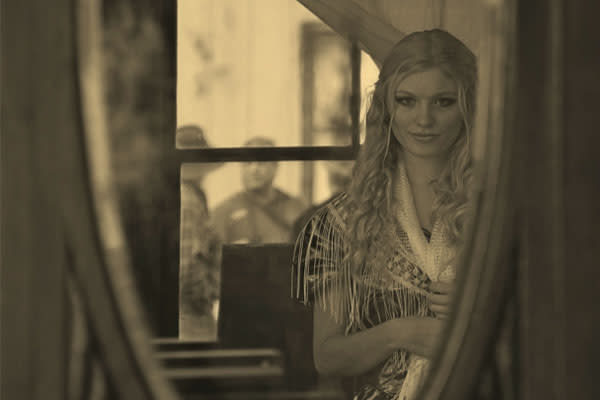 Spindletop Spookfest
October 29, 5:00 pm - 7:00 pm
Spindletop Gladys City/Boomtown Museum
5550 Jimmy Simmons Blvd
Beaumont, TX 77705
Cost: Free
Gladys City gets spooky for Halloween! Spindletop-Gladys City Boomtown Museum, on the Lamar University campus, will host Spindletop Spookfest with trick or treating throughout the boomtown and fun activities for "ghouls" and "goblins" of all ages. Meet some people of the past, play ghostly games and go trick-or-treating! Lamar University students will be handing out candy and leading the games. Gladys City will be a fun, safe place to bring the kids and celebrate Halloween.
Classic Movie Nights
Jefferson Theatre
345 Fannin Street
Beaumont, TX 77701
7:30 pm (Doors open at 6:00 pm.)
Cost: $5
Classic Movie Nights has become a family favorite in Beaumont! The Jefferson Theatre, built in 1927, is home to the Classic Movie Night series. Sip your favorite craft beer or wine in a beautiful historic theatre while enjoying the movie. There are eight different showings for the month of October! (see dates below)
October 4 - "Hocus Pocus."
October 18 - "Young Frankenstein"
October 25 - "Rocky Horror Picture Show"
CLICK HERE FOR MORE EVENTS!