The holidays are a great time to get together with family and friends, but you don't always want to cook a big meal or clean up a big mess. From a fun girls night or a gathering with the in-laws, switch up the traditional holiday meal by checking out the best that Beaumont has to offer!  From brand new to tried and true, here are our top picks for where to take your out of town guests to impress them with Southeast Texas cuisine!
1) J. Wilsons
4190 Gladys
Beaumont, Tx 77706
(409) 899-8686
J. Wilson's is a new restaurant (opened September 2015) on the corner of Gladys Street and W Lucas. It features made from scratch meals and a full bar stocked with seasonal beer. The restaurant is brand new and has an upscale, relaxed feel. Think Cajun, Southern and Mexican cuisine all wrapped into one.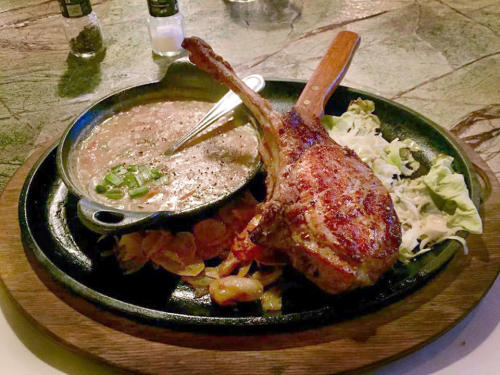 Here's a meal they are best know for: Sweet Tea Brined Black hill Meats Pork Chops with Andouille white beans.
They also have a popular brunch menu including mimosas and featuring items like home made biscuits, breakfast sausage, topped with local egg and Andouille cream gravy. Also, the bar area has big screen TV's if you need to catch a football game. Stay updated by liking J.Wilson's on Facebook.
2) The Fig Pig
797 N 5th Street, Beaumont Texas
Beaumont, Tx 77701
(409) 347-7353
The Fig Pig is located in Beaumont's Old Town and is a place where you can get a fine dining experience without strict dress codes or reservations. The restaurant features seasonal restaurant dishes and a wide selection of gluten free menu options. If something isn't gluten free they can accommodate for you! For example the BG Sliders come on a brioche style bun, but they keep a gluten free bun on hand ready at all times. They are this way because half of the culinary team has celiac disease and they understand the difficulties of trying to find good menu item options that fit the diet! Desserts are always changing but right now they are serving a Holiday Ice Cream Flight! Yummy!! You can also find The Fig Pig on Facebook.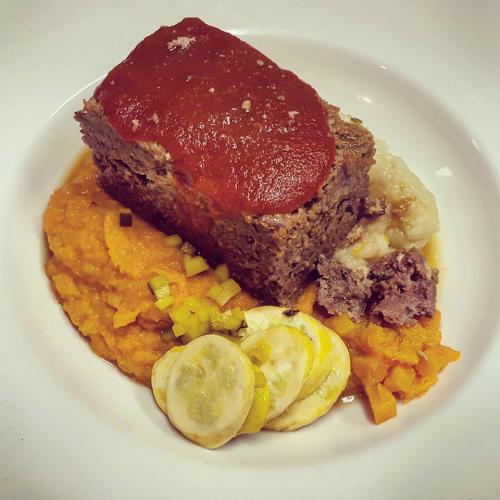 For first time customers, owners recommend the BG sliders along with AKAUSHI Meatloaf or the Short Rib Chicken Fried Steak. 
3) Jerry Nelsons Hill Country: Wood Fired Grill
3871 Stagg Dr
Beaumont, Tx 77701
(409) 212-9650
The newly restored building can be seen right from Interstate 10 near College street. This would be a great place to meet up for dinner and then stay for a little dancing! Jerry Nelson's Hill Country doubles as a restaurant (Wood Fired Grill) and a music hall (Backyard Music Hall). There is a very "Austin" feel once inside. It's Texas Hill Country cuisine - Southern, barbecue, Cajun and farm-to-table options. 
Menu items include steaks, blackened chicken, and unique dishes like smoked gouda mac and cheese with bacon (you can add jumbo lump crab meat).
They also have St. Arnolds draft root beer on tap, which is amazing! A line-up of live music and entertainment can be found online along with their menu, www.jnhillcountry.com.
4) Amelia Farm and Market
8600 Dishman Road
Beaumont, Tx 77713
Amelia Farm and Market is on a beautiful piece of property off of Dishman Road.  Right now, it's a food truck with a large patio area on the property where they are building a restaurant. (They're aiming to open the restaurant in early 2016.) There are heaters on the porch area for when it's cool outside. The menu features items made with fresh, local produce and pasture raised meats. All the seafood is fresh from the Gulf from local purveyors. You can view a menu and order online, www.ameliafarmandmarket.com.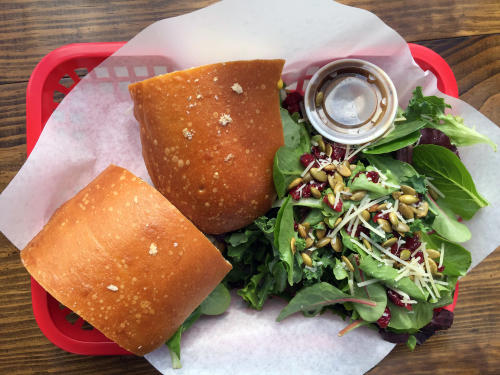 One great menu find: "The Cuban" with a side salad. Delish!
5) Carmelas Mexican Restaurant
3925 Calder Ave, Beaumont Tx 77706
(409) 898-4745
You've got to admit, anytime someone comes home for the holidays they want hometown Mexican food at least once. Carmelas will do it for you! Besides amazing salsa and queso, they often has 50 cent margarita specials, which are usually announced on Carmelas Facebook page. On Mondays, Fajitas for two is $15.99. The Tacos Al Pastor is one of the most popular menu items and is served on crispy or soft tacos! 
Of course, there are many more restaurant options in the Beaumont area. And if your guests are up for some shopping, check here for a list of locally owned shops around town!