Although we appreciate our mother's every day, on Mother's Day we get to celebrate them a little extra! Lucky for those of us who live in Beaumont, there are plenty of opportunities to make Mother's Day special. Whether brunch or terrific shopping opportunities, you do not have to go far to spend a fantastic day with your mom.
1. Brunch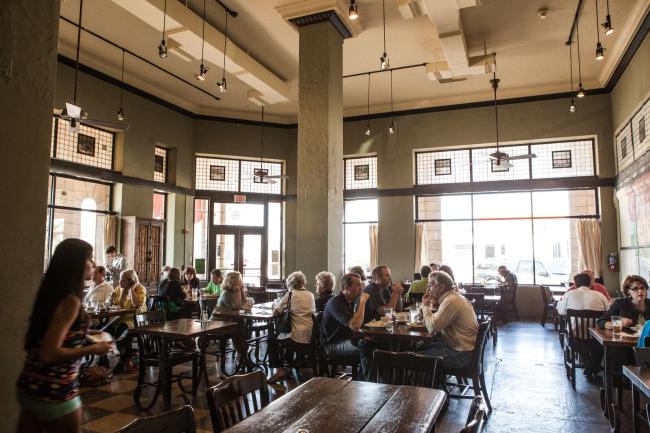 MCM Elegante
For Mother's Day, the hotel takes it over the top to celebrate the "dedication that mothers provide to families everywhere." This Mother's Day brunch/lunch starts with peel & eat shrimp and a cup of gumbo followed by a delicious main course meal and dessert. You can reserve your table at: (409) 842-3600.
Katharine and Company
Known for their popular lunch service, Katharine and Company is now serving brunch every 2nd Sunday of the month! In May, this happens to fall on Mother's Day! Treat your mom to savory crepes, avocado toast, pastries and more.
Amelia Farm and Market
Overlook the pasture as you dine on delicious food. Amelia Farm and Market prides itself on farm-to-table food, offering high-quality products. Don't miss the scratch-made pancakes and house made sausage with cinnamon apples and jam. Try a Dreamsicle Screwdriver while you're at it!
Other brunch spots to try out on the weekend: Luke's Icehouse Beaumont, Madison's on Dowlen, Suga's Deep South Cuisine, J. Wilson's and LogOn Cafe 
2. Shopping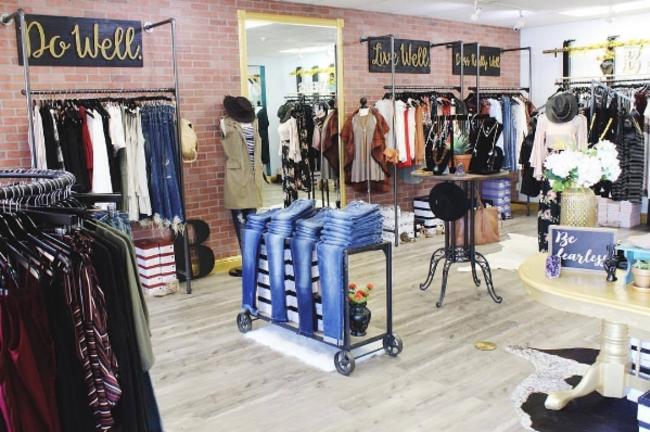 For Heaven's Sake
For Heaven's Sake has everything you need for the perfect gift. From garden and outdoor products to jewelry and everything in between, you are sure to find the perfect gift.
Bungalow Boutique
With great service and amazing options, Bungalow offers the newest trends in women's clothing and jewelry. Find the perfect outfit from head to toe for those favorite ladies in your life.
Jackie's
Locally owned and known for impeccable service, Jackie's is the place to go for women who love fashion. Find modern styles unlike anywhere else in the city for your next event or a night out with the girls.
Continue your shopping spree at these stores: YaYa Club, Gaudie and Co., Pink Chandelier, Purple Door, and Nickolina's. Don't forget antiquing! 
3. Entertainment
Koe Wetzel
Take your mom to see up-and-coming artist Koe Wetzel. With amazing vocals and an energetic stage presence, this concert will be just what your mom needs for a fun night out.
Marty Haggard
Enjoy the smooth sounds of Merle Haggard's son, Marty Haggard. Take in the views of the historic Jefferson Theatre while you hear stories of Merele and the family as well as some of his sogs and Marty's originals.
Spindletop Roller Girls
Celebrate girl power with the Spindletop Roller Girls. This flat-track roller derby league is sure to bring a night of excitement!
Young Frankenstein
Enjoy this zany comedy put on by the Beaumont Community Players that tells the story of Dr. Frankenstein's recreations of his grandfather's experiments with his sidekick Igor.
More events Mother's Day weekend: Maypole Festival, Boy's Haven Crawfish Festival, Beaumont Farmer's Market and Handbell Concert
4. Spa Day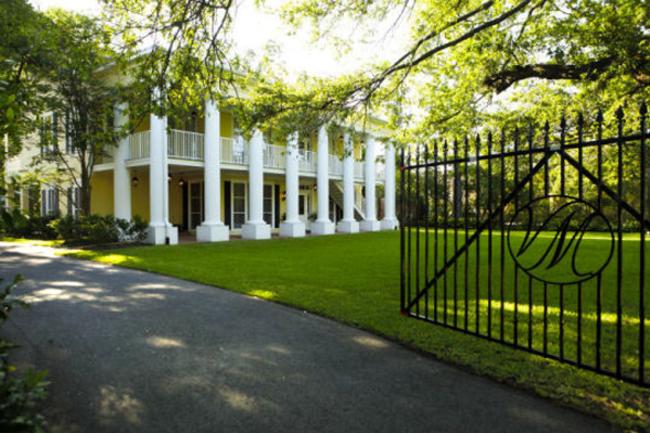 Tina's Heavenly Touch
Head to Tina's for the full treatment! Get a top-of-the-line facial, deep tissue massage or microdermabrasion. Don't forget about manicures and pedicures to complete the look.
Spa Della Skin Care
Spa Della is a skin care spa that specializes in facials, peels, and waxing and massages, perfect for a day of pampering.
Rosa Vita Salon and Spa
Rosa Vita is a full service hair salon and skin and wellness spa, dedicated to meet the needs that clients expect.
---